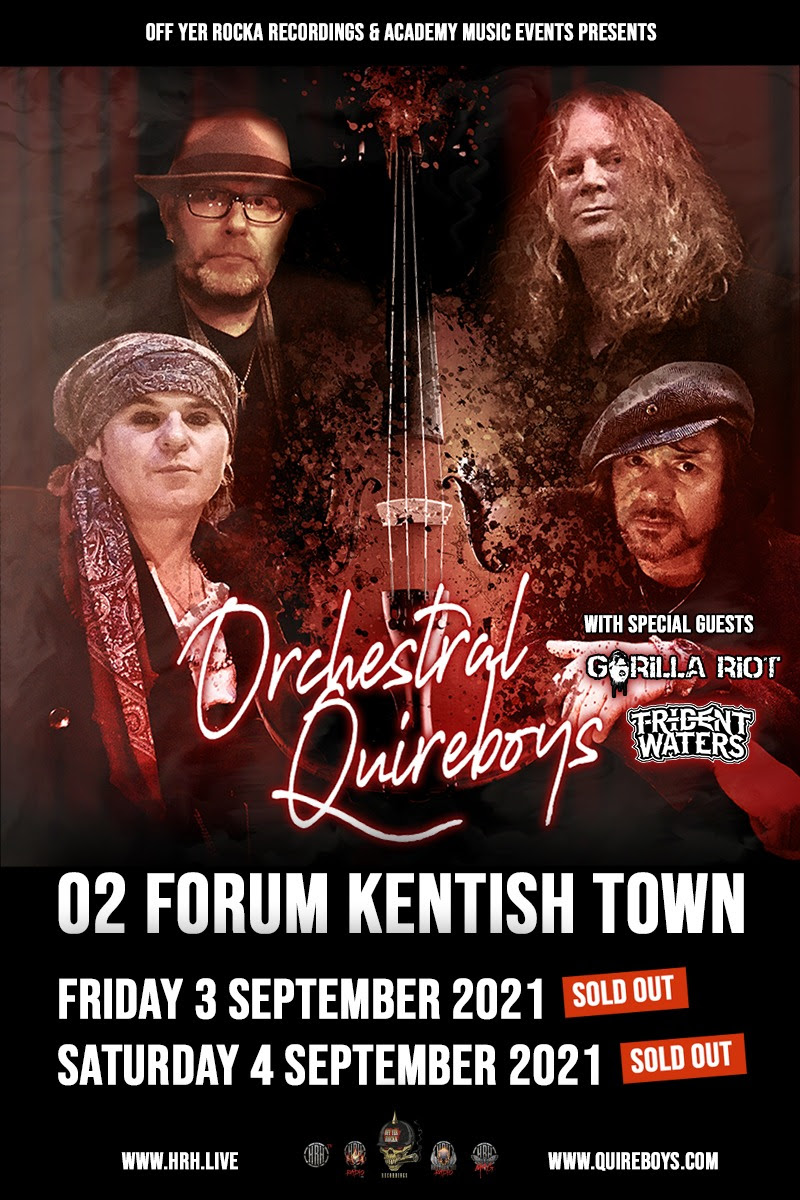 After 35 years of Pure Rock n Roll, The Quireboys are now ready for a new challenge. We bounced a lot of ideas about, but unanimously came up with something rather special that will allow fans to experience and immerse in a totally new side of The Quireboys, with a FULL ORCHESTRA behind them.
This special project aptly named, Orchestral Quireboys will be created, rehearsed and staged as a double header, ONLY @ the 02 Forum Kentish Town UK on the 3rd & 4th September 2021.
All tickets are now completely Sold Out. We have 30 tickets back from the venue for Friday 3rd September 2021 which we will be offering out to Quireboys fans for the price of just the booking fee. If you want to be in with a chance of picking up the last few tickets, click the button below to find the online entry form!