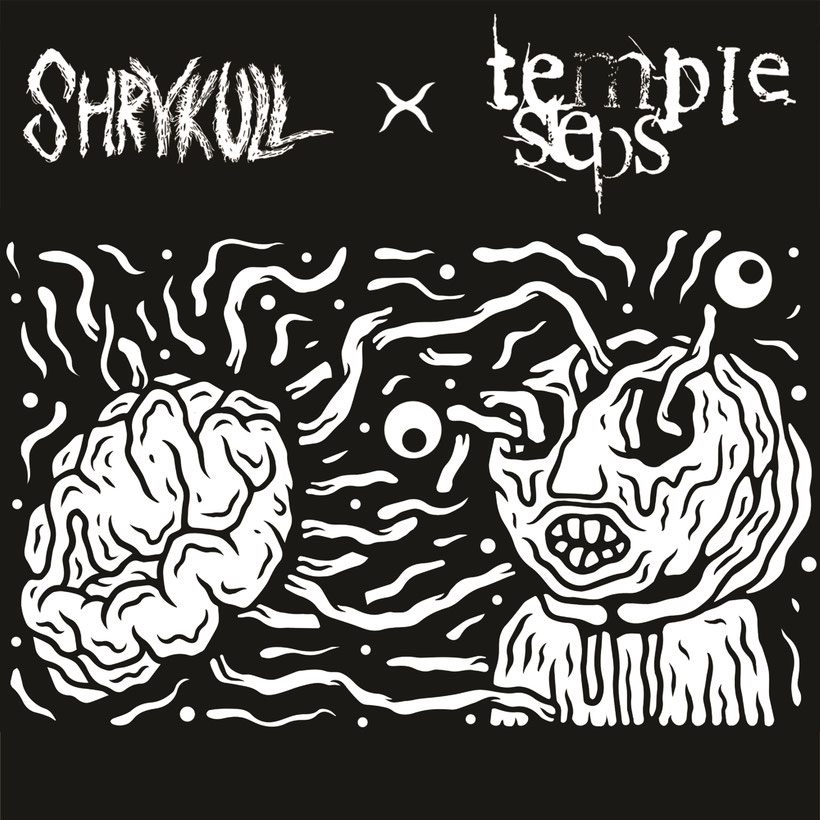 Shrykull was vomited into existence in Nottingham in 2015 as a way to express their love of doom, black metal, grindcore, death metal, sludge and hardcore, and vent years of pent-up frustration in the process. After releasing a short EP ('Degenerate') and a split 7" with fellow Nottingham duo Dark Mother in 2016, Shrykull spent the last few years honing their live show, playing gigs with the likes of Coltsblood, Terra and Groak and performing at festivals like Dreadfest, Doomlines and Chimpyfest, before unleashing their self-titled debut album.
The record was recorded, mixed and mastered by Ian Boult at Stuck On A Name Studios in Nottingham, and features 7 brand new tracks of abject filth in just under half an hour. The album's dystopian lyrical themes are complimented by some beautifully gruesome cover art, courtesy of renowned artist and Atomçk guitarist Luke Oram.

For this split, the duo indulge their doomiest, sludgiest tendencies on the crawling six minute original 'The Misanthrope', as well as offering a cover of sludge legends Grief's classic 'I Hate The Human Race'.

Lincolnshire's Temple Steps, meanwhile, also formed as a duo back in 2015, self-releasing a demo tape full of filthy, desolate and torturous doom before broadening out their sound to touch on nastier, grimmer and even more psychedelic pastures on a split with German avant-sludge trio Wreck and taking them out on a full UK tour.

After a few years of silence, the band have returned and expanded their line- up to a quartet, with members of Buffalode helping to take the Temple Steps sound into groovier and sludgier territory, eschewing the droning agony of their demo for a more propulsive but similarly crushing vibe. Recorded by the band themselves between Blackwood Studios and Playing Aloud, the two tracks here ('Nameless' and 'Snapped Crook') are an irresistibly raw, grime smothered snapshot of Temple Steps Mk. II, hinting at an even more aggressive and physically oppressive direction for the band's future.
'Split' is available on limited edition cassette and can be pre-

Ordered here
Download 'Split' in .wav and .MP3 format here
Stream 'Spilt' on unlisted YouTube link here: