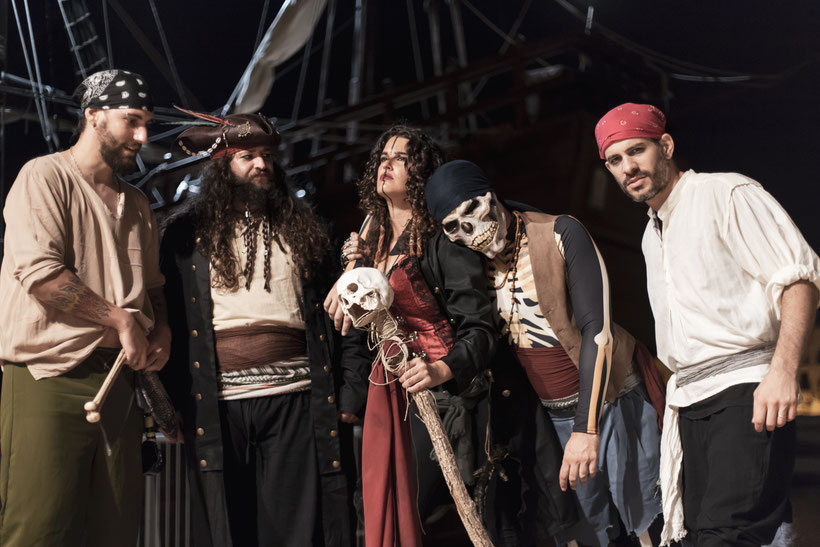 The video-single of "All For Me Grog" is now available, a preview of 'Grog o' Clock', a new studio album by the pirate quintet The Groggy Dogs that will be released by the end of 2020.
A captain in search of his crew, a rather suspicious voodoo witch, a cook with a passion for his fish, a buccaneer who lost everything and a drunken sailor who dies under strange circumstances. This is the story that The Groggy Dogs tells us in their first video-single "All For Me Grog".
A joyful and festive theme, ideal to celebrate even in hard times, but without losing sight of the harshness of Metal and Punk.
"All For Me Grog" is the third track from 'Grog o'Clock', the first album by the pirate band. This album starts from the clear premise of mixing traditional Celtic melodies and ancient sea songs with the power of Metal and Punk, without forgetting the festive moments of Ska and Reggae.

The release of 'Grog or' Clock 'is scheduled for the end of 2020 on all streaming platforms.
However, from September 19 you can already enjoy the music video and the single of "All For Me Grog".