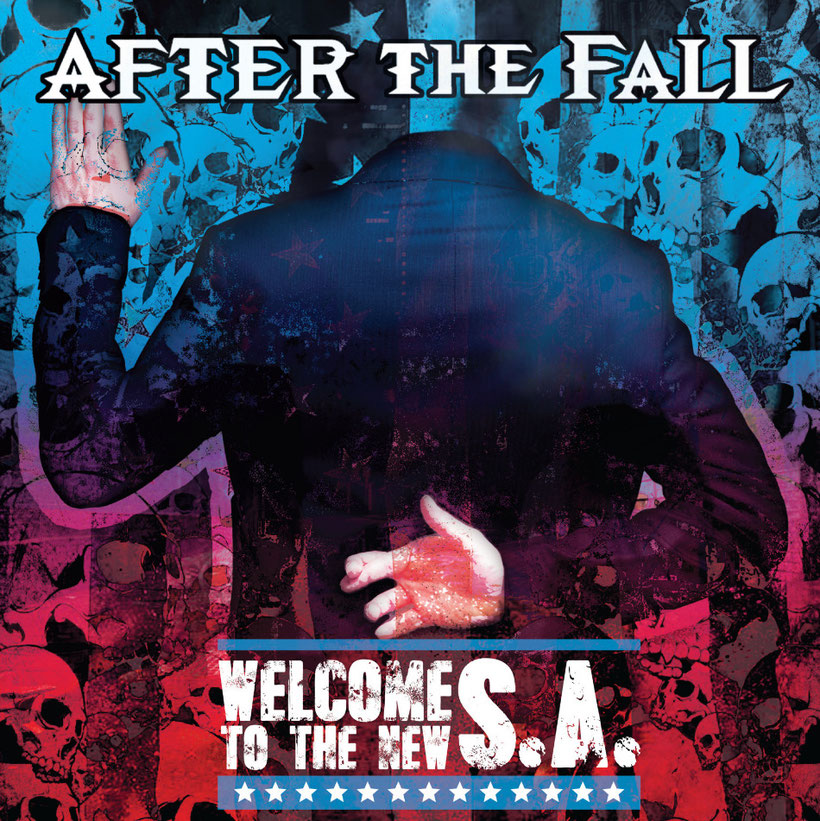 Still alive and kicking, without showing any signs of letting go, the Pittsburgh born and raised Modern Hard Rock / Metal band, After The Fall, return in full swing, with a quick reminder why their presence is always welcome, in the image of a new EP. 
Titled, "Welcome To The New S.A.", After The Fall maintain their composure as a fine combination of the 90s driven American based Hard Rock and a crushing metallic edge of the early 00s. After The Fall approach with material that is no foreign to the public's eye, portraying real life with the possibilities of how corruption and false pretense can be avoided and acted upon.
"Welcome To The New S.A." is set for release on the 6th of November, 2020, via RFL Records
Tracklist:
1. Shut The World Out
2. New S.A.
3. Devil Be Dammin Me Blues
4. Suicide March
5. Hanging
6. The Fight
The EP's new single, "Shut The World Out", is merely a small token of the harsh reality that has been eating up the world' social orders. Hate, conflict, racism, a kind of hell. However, there is another way, things could change, awareness and motivation to do something about it are main keys for the good fight, to unite as one. 
Watch & Listen to the Lyric Video of "Shut The World Out"
After The Fall have been running wild throughout the country since 2003. Championing the all so-known battles with a numerous lineup changes, After The Fall were able to forge a strong team of musicians to lead them forward in their influence and music.
Channeling the echoes of the remainder of the 90s Hard Rock scene, American made, along with a fistful of contemporary Metal, After The Fall found their sound, a sense of direction musically and the ability to come up with a strong formula of writing melodic and catchy heart piercing songs. 
Throughout their career, After The Fall shared stages supporting iconic acts such as Sevendust, Nonpoint, Corrosion Of Conformity, Ratt and Dope among the many. The band's 2014's EP, and their debut album, "My Confession", set a new standard as the band was awarded, twice in a row (2014-2015), with the "Iron City Rocks Pittsburgh" Music Awards for "Best Rock Band" and with the debut album winning "Album Of The Year"
Always hard working, an active beast on the scene, setting themselves for opportunities to go live and take over every stage, After The Fall are ready, charged up and motivated to be the next thing in line, not just locally, but worldwide. 
Discography:
Rumors – Single (2013)
2014 EP – EP (2014)
My Confession – Full Length (2015)
Welcome To The New S.A. – EP (2020)
AFTER THE FALL is:
Doug Carnahan – Vocals & Guitars
Matt Ferrante – Drums & Backing Vocals
Steve Craven - Bass & Backing Vocals
Zac Shepard - Guitars 
AFTER THE FALL Links:
RFL Records Links: