The expected tour with big names of Brazilian Metal – Armored Dawn, Korzus, Dr Sin and Jimmy and Rats has been rescheduled to March 2021 due to Covid-19 pandemic.

Celebrating International Rock Day, not only the new dates were announced but Medjay also released a new music video with exclusive footage taken from their last concert on Feb 8th 2020.

Promoters from around the world that would like to book concerts for Sandstorm Tour, please get in touch with Medjay's production by email.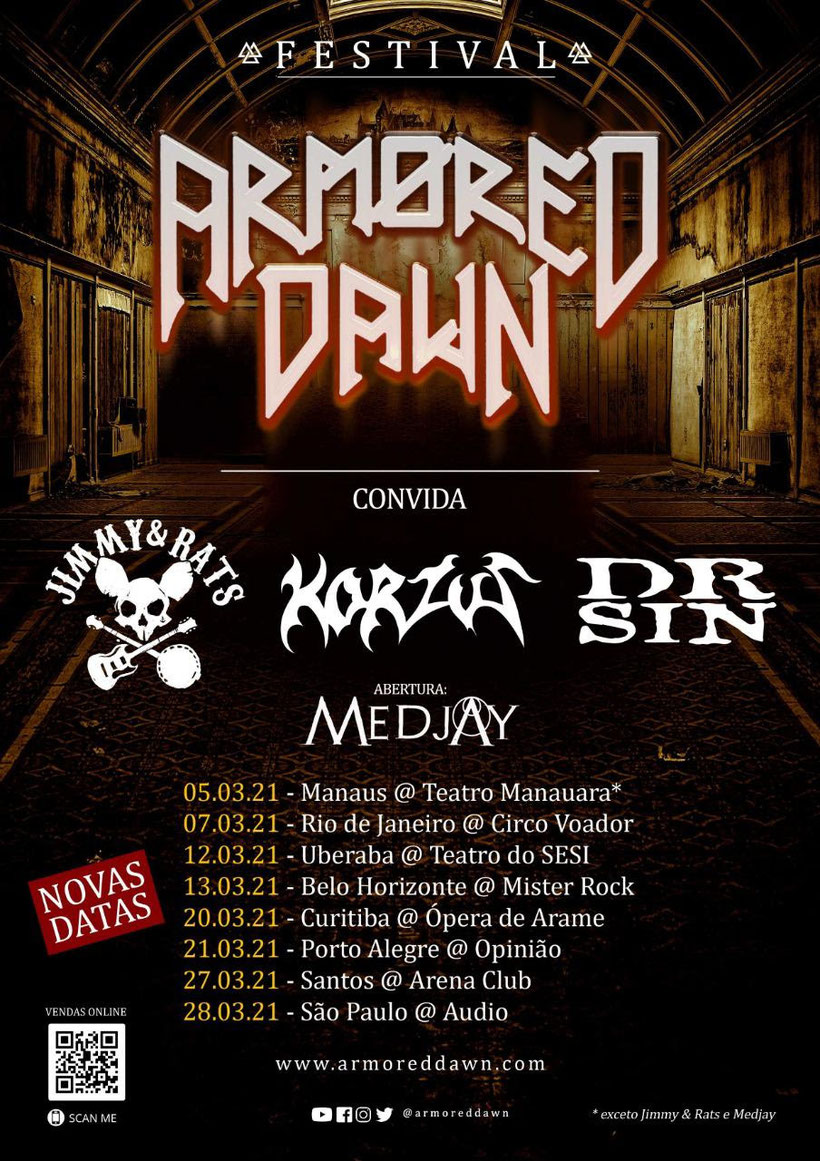 Here's a message from Medjay to the fans:
"We hope all this chaotic and dreadful situation will come to an end soon enough so we can unleash the SANDSTORM upon you all. Please be responsible, stay home and take care of the necessary precautions and hygiene measures! See you soon WARRIORS!"