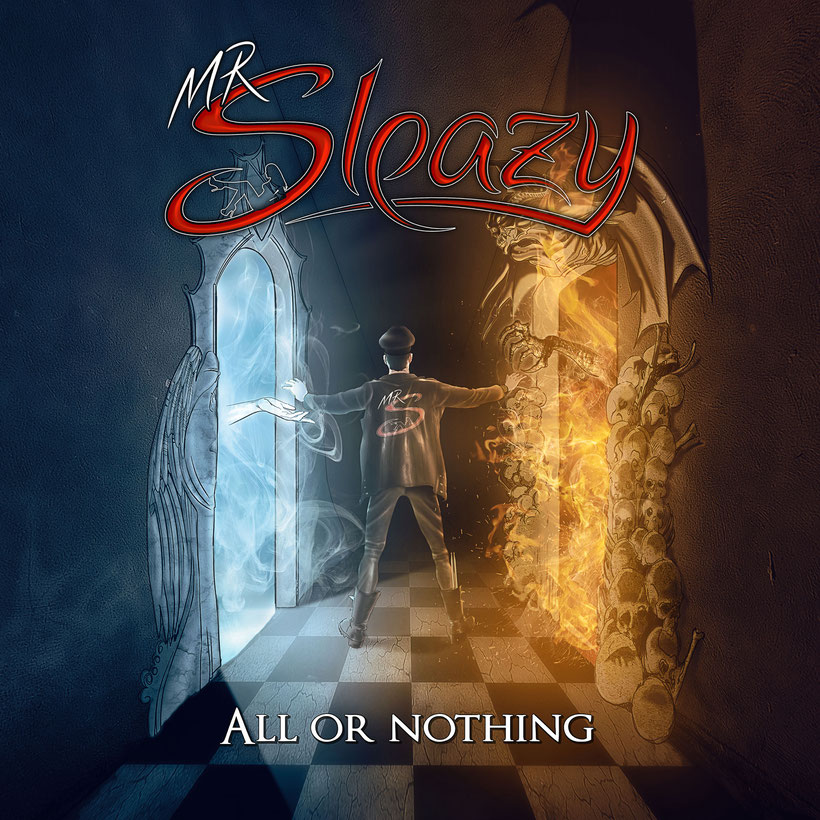 All or nothing, rock never had half measures. And Mr. Sleazy knows it, and as of today available on all digital platforms, their new album with the eloquent title, All Or Nothing.
Published by Volcano Records & Promotion that for years has become label of reference for some of the main names of the new rock generation, including in its roster among others the legendary
Hardcore Superstar's guitarist, Thomas Silver, who has chosen the Italian label for his first solo album, Mr Sleazy's new album is a fresh smoothie and therefore perfect for the heat of these days, in which to review the best of street and powerful rock inspired by the 1980s.  Sparkling lyrics
sparkling, edged with testosterone and irresistible choruses, make this album a must of the season, and if you love bands like Europe, Kiss and Bon Jovi, you just have to answer to those who will object that the guitar riffs electric are demodé, turning up the volume on the stereo of your flaming red convertible while set course for the sunny beaches of California. Rock will never die, and if it ever did need, the new Mr Sleazy record came out today to remind us.