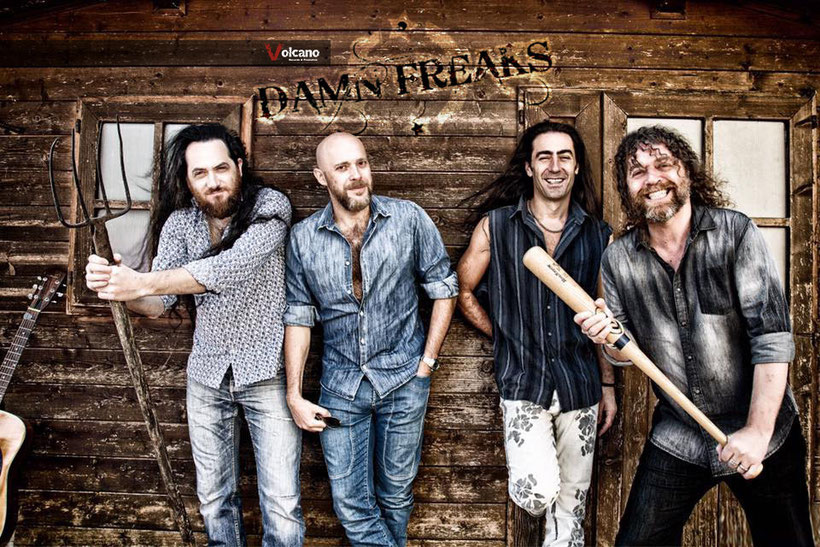 Damn Freaks is a Tuscan band of seasoned and experienced rockers that has without doubt its tip of diamond in a solid and concrete rock proposal, and in the powerful and histrionic vocality of the great Iacopo Meille, voice shared with the legends of British hard rock Tygers Of Pan Tang. Today I Damn Freaks make known through their label Volcano Records, the song Bullets For You that anticipates the new
Love In Stereo album coming next October 3 and not c'is best way to savor the taste of that which promises to be one of next fall's hottest melodic Italian rock works. The Damn Freaks put on the show muscles in this Bullets For You, with an exciting and irresistible track that seems to cite Kiss and rock classics in an easygoing but always personal and effective way. If then add to the soup that the piece, like the whole record coming out in October, has been burned by Harry Hess from Harem Scarem at Toronto's legendary HBomb studios, the highlight of the week is served. If
love rock made with passion, respect for tradition and a healthy festive attitude that does not spoil it ever, it's time to turn up the stereo!