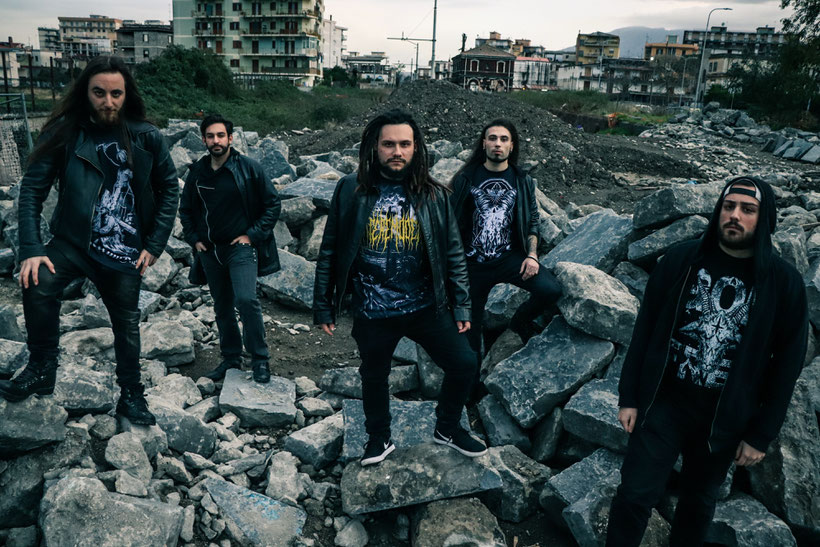 Through their official channels, the Jumpscars communicate that they have consolidated their partnership with the Occitan artist Bòrmanus.
Bormanus manipulated the sounds and frequencies of the Jumpscare bell single called "Dead Bodies", for which an official videoclip made by Alfonso Del Vecchio of Visualize Produzioni was released last September.
That with Bormanus is not only a musical collaboration, which has already paid off in 2016 with them for the release "Chthonic Dreams" in which the artist and author Troy Southgate of HERR had also taken part, but a real union of aims that aims to build a single common thread between two musical genres (metal and electronics) apparently distant but with a lot in common: attitude and passion.
Who is hiding behind the pseudonym of Bòrmanus?
Piercarlo Bormida has been in the world of music for thirty years as founder and label manager of the record label 'Betulla records' as well as composer of electronic music-DJ ranging from electro, to drum'n'bass, to Intelligent Dance Music. He has played in various Italian and European spaces both with the Strek vs Atzmo project (the first Italian group to be invited to the prestigious international Sonar electronic music festival in Barcelona in 2003) and with several other pseudonyms (Cervo Boys, Procton, Count of Saint Germain to mention some of his releases). Among the various best-known performances he accompanied the tour of the English label 'Rephlex' by Aphex Twin, a true icon in the world of electronic music, with the presentation of the compilation 'Save the future' at the Link in Bologna. He has collaborated and intertwined friendship and collaborations with international musicians such as Zombie Nation, Mike Dred, D'arcangelo, Marlene Kuntz, Brychan, Troy Southgate, to name a few. A decade ago he decided to retire to the Piedmont woods and pursue an ethical and radical lifestyle choice linked to respect for nature. The Bòrmanus project is characterized by dark-ambient and contemporary sounds and marks its return to music with a new awareness. One of his songs has recently been released on compilation V of the well-known British ambient label Neo Tantra (with the moniker Herne he is working on upcoming record releases, also in the experimental ambient setting for an English label). He is also currently working for theater and as a sound designer.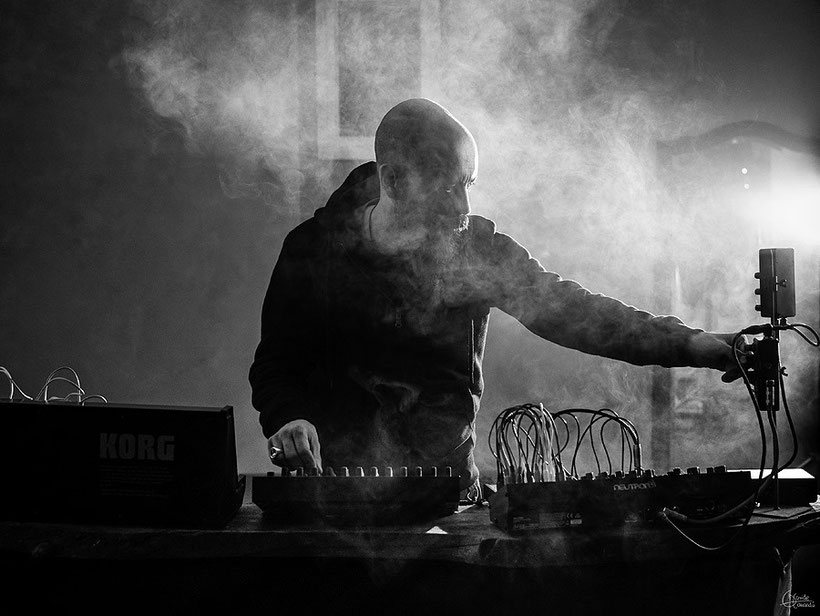 Bormanus declares: "The idea of cultivating collaboration with Jumpscare (after a first approach together with Troy of HERR a few years ago) has always fascinated me: the opportunity to remix the piece 'Dead Bodies' was served on a silver platter and I couldn't wait. I threw myself into it.
Being able to work with guitars, vocals and powerful sounds typical of metal allows a mind accustomed to developing electronic sounds and considered "cold" to space in a lateral and very interesting way.
A work came out based on the radical defragmentation of voice and rhythm, articulating frequencies and harmonies in a meticulous micro-editing that has always characterized my way of interpreting a song composed by other artists. I tried to keep the idea of ??the original piece (which I find very strong), modeling the structure and the harmonies with typical suggestions of an imaginary world made of sounds coming out of a Commodore64, simple and effective romantic and rhythmic orchestrations. I have worked on different planes of action, between very deep basses and decidedly techno sounds. For the occasion I brought out the artillery, deploying a variety of forces consisting of my synthesizers and my favorite electronic devilries.
I hope the remix can also be appreciated by an audience accustomed to different sounds, I really like it very much "
"It is truly an honor for us to be able to collaborate with Bormanus again," says Graziano (drummer and founder of the band): "he knew how to take our song Dead Bodies and take it to another level by mixing new sensations and different emotions that only an artist as eclectic and exceptional as he can give! "
The Dead Bodies Remix is available on all digital streaming and download platforms and on the band's bandcamp page.
LISTEN TO THE DEAD BODIES REMIX:
Listen to "Don't Close Your Eyes" on all digital platforms:
For more information visit the official channels of Jumpscare and Bormanus: