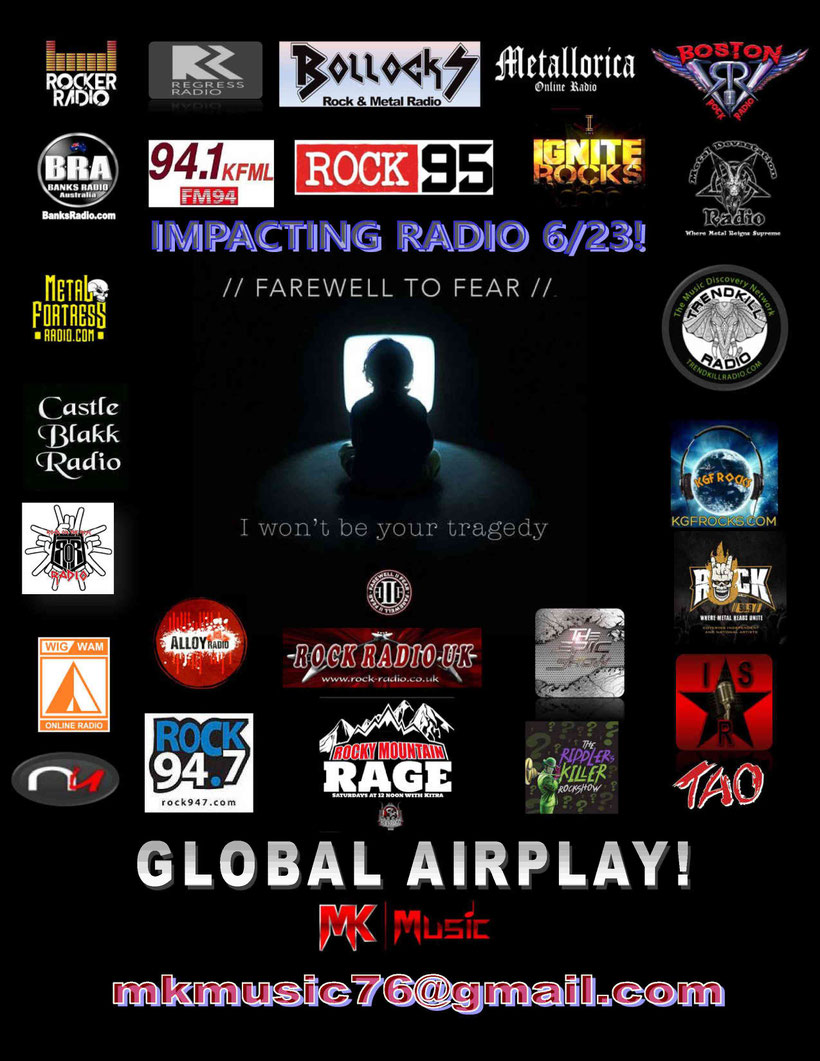 The world literally stopped when Farewell to Fear set foot on US Shores again. Fresh off of WWE Superstar and FOZZY Frontman, Chris Jericho's Rock and Wrestlin Rager at Sea Cruise, Covid 19 shut it all down.
Like everyone else, the band was lost, angry and in complete disbelief. And that's what lead to what's happening now.
The band said we've got to put this on paper and in sound. And so the process of building "I won't be your Tragedy" was born.

Unsigned rockers Farewell to Fear released the song at the beginning of May. And within 3 weeks busted over 53,000 Streams on Spotify!
On 5/22 they released the video on YouTube which is now approaching 10,000 views collectively in less than a week!  But it didn't stop there!
FTF decided it was time to try and impact radio. And that they have! With being added to stations all across the world! From Argentina to Russia, Australia, China, the UK and Hungary, this song is catching fire.
They've already been added to playlists or spun in radio stations in the US like KCAL in Inland Empire, California, KILO –Colorado Springs, CO and Mid Day on WRXQ in Chicago! In total more than 34 outlets worldwide!

FTF are:
Mike Craig , Vocals
Jimmy Adams, Drums
Jeremy Sevens, Bass
Tommy Gibbons, Guitar