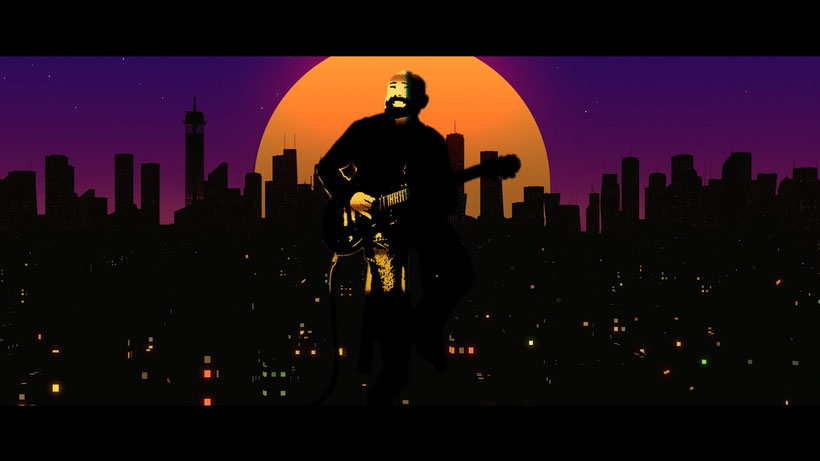 The Egyptian psychedelic/funk fusion group, Skeletons, released a music video for their new track, "This Process" 

A stunning blend of the golden era with a mix between Depeche Mode and Frank Zappa. "This Process" was the first song that Omar Ashour (band founder) worked on which it is not following the concept of the upcoming tracks of the album. He clarified: "I had also yet to begin working with other musicians, so this is all my own performing, as well as writing. The beat and harmonic elements came to me well before the melody or words did. I wrote the lyrics out, while sort of rapping along to the beat, and then lastly came the melody."
The idea of the song is mainly about freedom. But he targets a different concept of it. Generally, his perspective is how to free yourself from ego, social programming and other ideas and how he faces different feelings towards that. Ashour explained how he has been into that process: "I think it's incredibly challenging to try to be free in this world. Freedom can mean all kinds of things, depending on who you talk to. To free yourself from ego, social programming, ideas passed down from the family/tribe...this is an incredibly painful process, as far as I'm concerned. It makes sense to me why so many thinkers, scholars, philosophers, prophets, artists, and others throughout history dwelled on these matters so much. So with this song, I feel many things, including pain, liberation, and comfort."

Daft Punk, Prince, Depeche Mode, and Slam! these iconic names were a huge influence for "This Process" creation. Any music video we watch should be a reflection to the audio, Taha Ashour (video director) tried to apply his understanding and believing to the audience by a great mix of the 70s and the modern era: "I imagine that "This Process" is a work which is difficult to pin down to one single interpretation. When its author was writing it, he must have been weaving something personal and intimate. Upon first hearing from him, I came upon my own, personal interpretation. I believe that this was the case for each and every individual who contributed to this piece in some way. I believe that the lyrics express the struggle which every one of us faces in finding meaning and opportunity for ourselves. On opportunity, it is precisely that which has brought us together, as equals, to undertake such a project as this. As for meaning, well, we hope that our audience will find it on their own." Taha Ashour explained. 

The band will reveal more details soon about their full-length. Stay tuned!