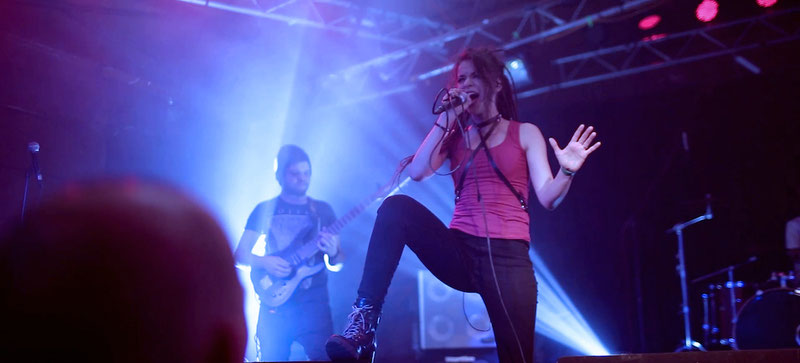 Morphide is a female-fronted alternative metal/progressive metal band currently based in Copenhagen, Denmark. Founded in June 2019, they have since then released 3 original music videos and 4 cover versions of such bands as Jinjer and Infected Rain, having their "I Speak Astronomy" version being featured in MetalSucks release. The band consists of two main composers, Chris and Eissa, whose main inspiration are such bands as Tesseract, Karnivool, Northlane and Spiritbox.
Some words about Akeneo:
"Akeneo" is the band's fourth single and, so far, the most complicated in terms of vocals. Eissa takes center stage with her breathtaking range, showcasing both her high-quality clean vocals with a pinch of distortion on the highest notes and thundering screams. As an emphasis to the vocals, an instrumental part, fully composed by Chris, is diverse and delivers heavy flows, sharp riffs and mesmerizing tones. The song has this feeling of melancholy, alternating with aggression and inspiration, supporting astonishingly deep lyrics.
"Sometimes people enter the circle of melancholy and self-pity, which they cannot break, and even if realizing it's all wrong, they are still not able to make changes on their own" Morphide explains. "While waiting for someone to do the "dirty job" and help them out, they actually are in an endless loop of misery".
The music video for "Akeneo" was filmed during the Wild Spirit tour in November 2019, covering four countries, such as Latvia, Lithuania, Poland and Czech Republic. The song was mixed and mastered by Myroslav Borys-Smith at Jigsaw Audio.