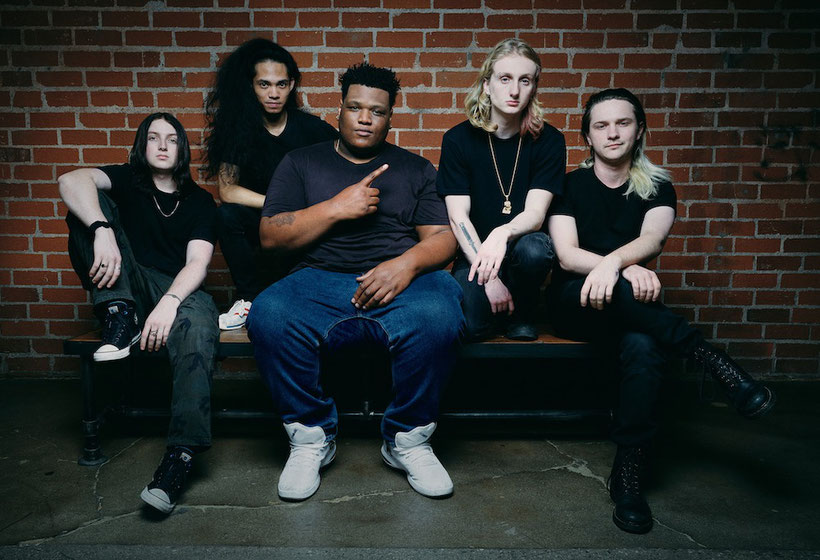 Love Ghost is an L.A. based rock band. Their single "Let It All Burn" can be found on the official Spotify "New Noise" playlist, the Apple Music official "Breaking Hard Rock" and "Fresh Blood" playlists, and many, many others.
The band consists of Finnegan Bell (guitar and lead vocals), Ryan Stevens (bass and background vocals), Samson Young (drums and background vocals), Daniel Alcala (guitar) and Cory Batchler (keyboards).
In 2019 they have toured Ireland (playing Whelan's, Crane Lane and Roisin Dubh-amongst others), Japan (11 shows in Tokyo, Osaka, Kobe and Kyoto), and were one of the mainstage bands at Festivalfff in Ambato, Ecuador. Love Ghost has won numerous awards including Best Alternative Rock Band (Hollywood Music in Media Award), The Jean Luc Goddard Award (a yearly award from Cult Critic Magazine), and awards from over 50 film festivals around the world for their music videos. The band has opened for Buckcherry, Berlin, Smash Mouth, The Young Dubliners, The Tubes, Fuel, The Wallows, Ozomatli and Irish singer/songwriter Mundy. The band plans on releasing two EP's this fall and is hoping to be back on the road once shelter in place orders are lifted and it's safe to do so.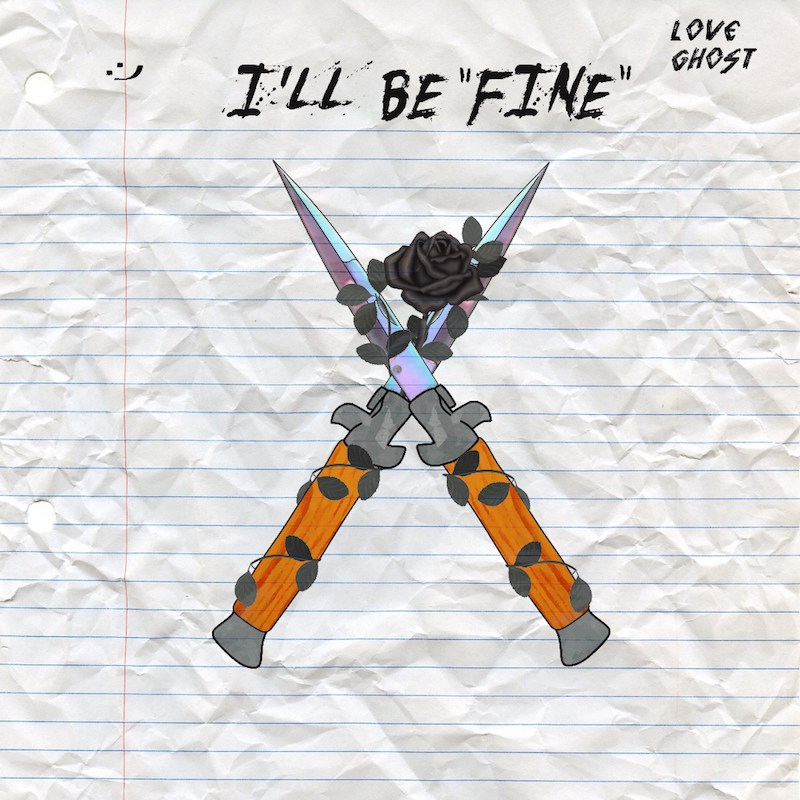 Love ghost release their single "I'll be fine"
Some words about "I'll be fine":
Los Angeles band Love Ghost have released their introspective new single "I'll Be Fine," for Mental Health Awareness Month. The Danny Saber (The Rolling Stones, Alice Cooper, the Charlatans, Public Enemy) produced track intermingels rock, rap and trap influences to convey the feelings of loneliness, and angst that comes with being a teenager. " 'I'll Be Fine' is a song about depression and isolation".
This song was written and recorded months before the COVID-19 crisis but the themes resonate now more than ever with the forced isolation and lack of human connection, due to shelter in place orders. Although the song addresses some dark themes, it has an overall feeling of hope, that everything that all spokes that go down must come back up again, and that end of the day, everything will be fine. With the release of this Love Ghost is hoping to contribute to conversation around mental health, and mental health awareness month. It's only by addressing these issues that the stigma around mental health starts to diminish, giving more people the courage to seek help..