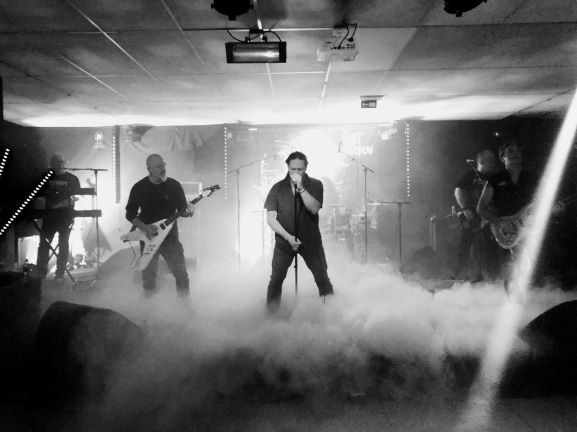 Because of the Corona lockdown the bandmembers and their fans (called 'the Scarecrew') are temporarily separated from each other … All gigs until September are cancelled and the studio recording sessions for a second album are put on a hold.
This also means that in addition of the concert fees, the proceeds from merchandise have virtually disappeared. However, this income is necessary to keep things going on, as the streaming platforms yield virtually nothing…So the band calls out to order a CD, T-Shirt or patch online, or download the CD through Bandcamp…
As a reward for your support, Cult Of Scarecrow made a 'Covid19 Videoclip' of the song "Adrift and Astray", filmed at the bandmembers' home(thanks to Yana Poppe for the editing).
The band chose this song for a reason. 'It's about humanity in search of a new world to live in. Like the Phoenix, we will all rise from our ashes and enter a different and hopefully better world. Keep it safe and see you soon'.  
CULT OF SCARECROW : 'Adrift and Astray' (COVID19 CLIP)
Cult of Scarecrow is a Belgian metalband founded in 2017. Their music can be described as epic doom metal, melodic but dark, with intense riffs and vocals. Their lyrics bathe in an atmosphere of hopelessness, despondency and dejection. The self-destruction of mankind by wasting its own planet is one of the main themes.
They released their self-titled debut EP in November 2018.  The album was recorded at the Oceanside Studios in Ostend (Belgium), engineered and mixed by Ace Zec. It was mastered by Carsten Bucher at Track1 Recording Studios in Bremen (Germany). The artwork (logo and scarecrow) was made by Black Space Graphics in Greece. This CD-EP can be download on Spotify, Deezer, iTunes, Google, Bandcamp ...