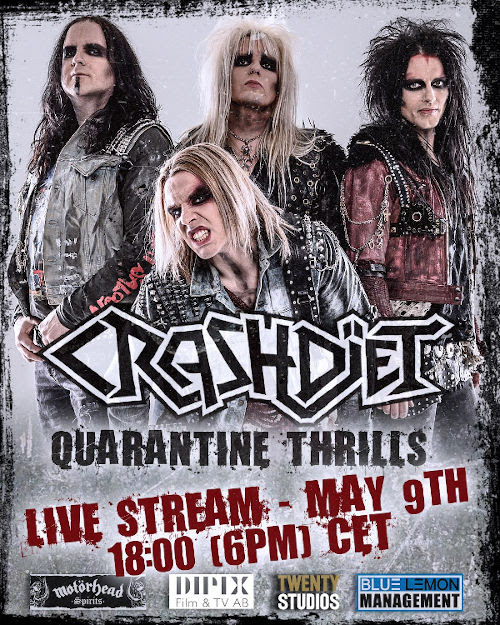 Crashdïet have announced that they are planning a concert, which they will stream next May 9. The appointment for the "Quarantine Thrills".
"It's time for us to do our duty and do some live streaming on our own.
On May 9th at 6pm (18:00) CET we will perform live and electric directly from Twenty Studios in Stockholm, Sweden.
Since it's a Saturday, let's make this a global party!

Don't be lazy, bring on the booze, hook up your TV and join the madness!
The performance will be broadcasted from here: https://www.youtube.com/watch?v=T3jVjERJv98
Be sure to follow us and get notified and all the other stuff!
Produced by DiPiX Film & TV AB"