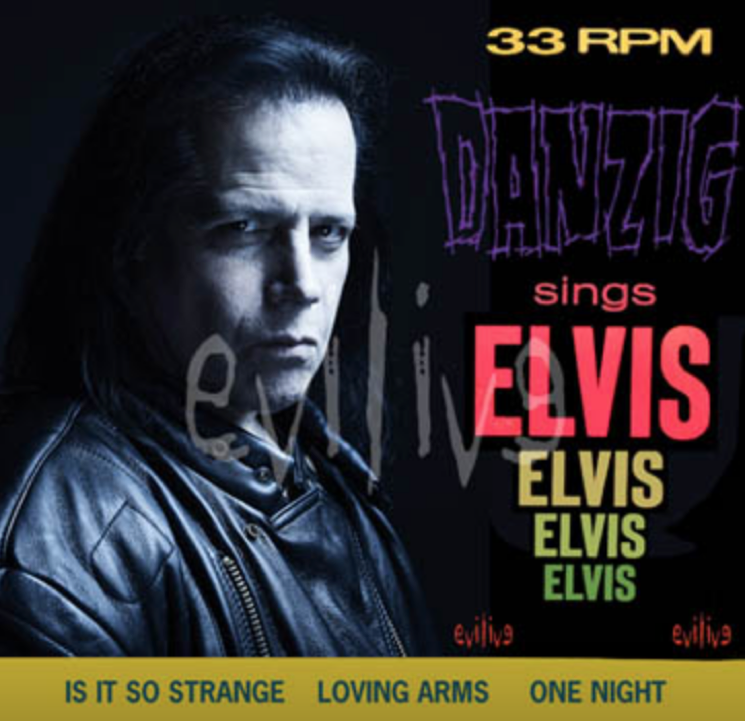 Glenn Danzig has released his new Elvis Presley covers album. Stream Danzig Sings Elvis in full below via Apple Music or Spotify.
The collection finds the hard rock veteran taking Elvis staples like "Is It So Strange", "Loving Arms", and "One Night". The 14-track collection also features renditions of "Love Me", "Pocket Full of Rainbows", and "Young and Beautiful".
Danzig's interpretation of "One Night" is the first to arrive, but as you can hear below, it's more faithful to the spirit of the original than one might have imagined.

Speaking to Rolling Stone about the King's influence on his own music, Danzig explained, "I don't have that screechy, high metal voice, so I gravitated more to that kind of vocal style, like bluesier stuff. I've been pretty vocal about my influences, like Elvis or Howlin' Wolf, Muddy Waters, Willie Dixon, things like that. Yeah, the deeper voice always worked for me better."
Danzig Sings Elvis is officially set to arrive on April 17. Danzig had been planning a pair of all-Elvis shows that were set to take place in Los Angeles & San Francisco this month. Those shows have now been postponed.
The brand new studio album from punk/metal icon and powerhouse vocalist GlennDanzig paying tribute to his idol and inspiration, Elvis Presley!
Features 14 unforgettable interpretations of well-known #Elvis classics and unheralded deep cuts that will thrill fans of both of these kings of rock music!
Highlights include Danzig 's sinister take on "Fever" and a truly haunting version of "Always On My Mind!" Danzig is no stranger to working with American music royalty having written songs for both JohnnyCash and RoyOrbison! Available in a special digipak for CD and on vinyl in a deluxe gatefold jacket!