In the current time of home isolation alternative metalband At First has released their videoclip for the song "Come Get Your Entertainment" on Friday 17 April 2020, a track about information overload en losing touch with reality. "Come Get Your Entertainment" is taken from the album 'Deadline', released on January 31st 2020.



Here is the quote for the press release; please have this included in your press release when you spread the news about the video:

"Jamie Jochems (lead-singer At First): "Come Get Your Entertainment" is about the constant stream of information we process everyday and the numbing effect entertainment can have on us. Especially in times like these we think it's important to limit ourselves to trustworthy resources of information, to not lose touch with reality and to maintain in contact with others, even though it's at distance""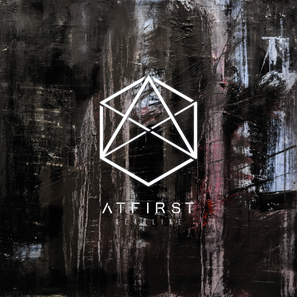 In January At First played the release show for their album 'Deadline' in a sold out Mezz Breda/NL. Unfortunatelly live shows won't be possible the upcoming time, due to the coronacrisis, therefore At First has released the music video for "Come Get Your Entertainment" on Friday  April 17th 2020, the opening track for the album 'Deadline'. Although the track is released a couple of months ago, the band thinks the message is even more relevant now.