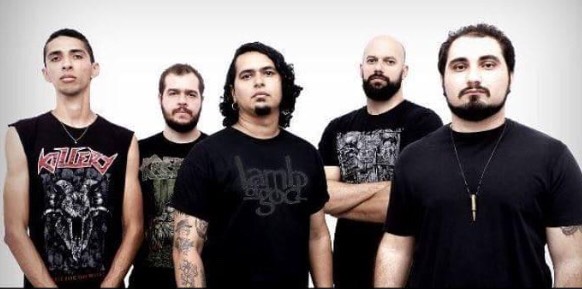 Brazilian Thrash-metallers Killery have released new promotional video material in promotion for the "Ready For Apocalypse" debut which took place with agreements with the Italian Vault Lab.
This is a combo of videos by the rhythm section by bassist Lucas Abreu (also thanks to the official commemorative training for Andrè Matos in Brazil) and the guitar section by Arthur and Gerude.
The videos were made to allow fans and professionals to be able to get to the heart of the group's composition, one of the best in the Brazilian underground scene, has already collected acclaim around the globe and has already had great feedback from fans and insiders.
Formed in 2016 in the city of São Luís, Maranhão, Killery, the Thrash metal band with groove, death and progressive metal influences.
Their first album, i has an independent production and was recorded between the KM4 studio and the KIllery Studios in São Luís. The band has just consolidated their collaboration with the renowned artist Caio Caldas (Dragonforce, Doro, Paul Di Anno, etc.). Their collaboration with the newly formed Vault Lab Recordings has also started recently.
The songs cover various themes from human coexistence, such as politics, violence, religion, fears and psychosocial disorders. Winners of the Brazilian battle of the bands.
"Ready for Apocalypse" is now available on all digital platforms while the video for the single "Fuck You All" is available on youtube!
To stay updated on their activities, please follow the official channels!
OFFICIAL BASS PLAYTHROUGH
OFFICIAL GUITAR PLAYTHROUGH