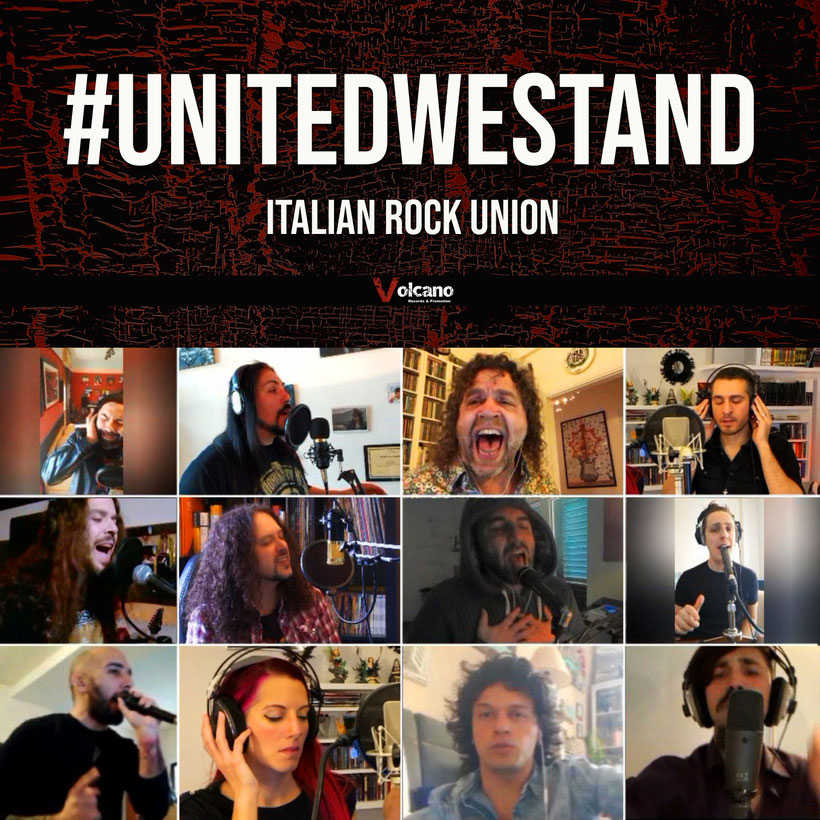 In the days of the pandemic, the imperative to stay at home seems to clash with what music represents for millions of people, namely the deep sharing of passion and sincere emotions. But music never stops, never. For this reason, Volcano Records has promoted the production of an original song entitled #UNITEDWESTAND that brought together twelve singers from the Italian rock and metal scene, to send a message of hope and cohesion to Italy and the World.

The voices of #UNITEDWESTAND (in order of appearance)
Sergio Toledo Mosca (Hangarvain)
Marco Basile (DGM)
Giacomo Voli (Rhapsody Of Fire)
Marco Pastorino (Temperance)
Branco
Valerio Bruner
Tiziano Spigno (Extrema)
Alessandro Liccardo (Hangarvain)
Iacopo Meille (Tigers Of Pan Tang)
Rosario Vasile (17 Crash)
Alessia Scolletti (Temperance)
Michele Guaitoli (Temperance)
#UNITEDWESTAND supports the activities of the Italian Red Cross in the difficult moment of health emergency. To donate your contribution to the ICRC, please visit this LINK.
Watch the video of the song