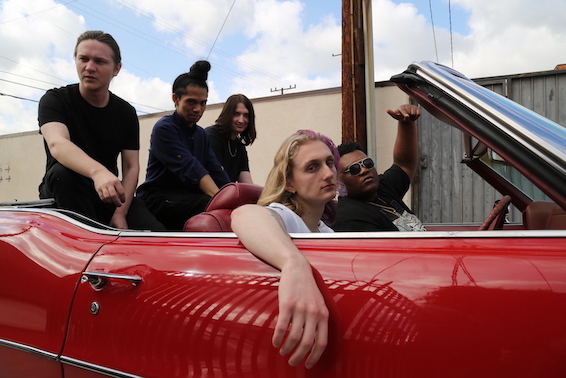 Love Ghost is an L.A. based rock band. Their single "Let It All Burn" can be found on the official Spotify "New Noise" playlist, the Apple Music official "Breaking Hard Rock" and "Fresh Blood" playlists, and many, many others.
The band consists of Finnegan Bell (guitar and lead vocals), Ryan Stevens (bass and background vocals), Samson Young (drums and background vocals), Daniel Alcala (guitar) and Cory Batchler (keyboards). They are currently working on a new album with legendary producer Danny Saber (The Rolling Stones, U2, David Bowie, Marilyn Manson, etc.).
In 2019 they have toured Ireland (playing Whelan's, Crane Lane and Roisin Dubh-amongst others), Japan (11 shows in Tokyo, Osaka, Kobe and Kyoto), and were one of the mainstage bands at Festivalfff in Ambato, Ecuador. Love Ghost has won numerous awards including Best Alternative Rock Band (Hollywood Music in Media Award), The Jean Luc Goddard Award (a yearly award from Cult Critic Magazine), and awards from over 50 film festivals around the world for their music videos. The band has opened for Buckcherry, Berlin, Smash Mouth, The Young Dubliners, The Tubes, Fuel, The Wallows, Ozomatli and Irish singer/songwriter Mundy.
Some words about "Chasin' Money and Bitches":
"Chasin' Money and Bitches" is a satirical take on all the things most people our age value most (money, hot girls, slick cars, street cred, fame). It is a hedonistic escape from all the noise in the world.
The video was directed by Julian from SK Films (Famous Dx, Soulja Boy, Brian Fresco).