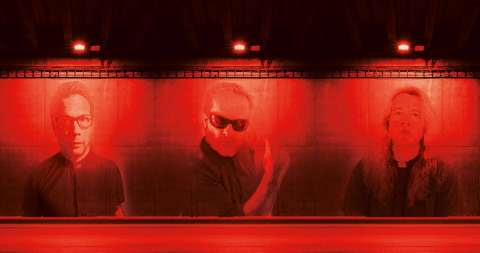 Hellride are pioneers of acoustic metal and know how to celebrate heavy metal and wow the fans with only two acoustic guitars and vocals. Since the founding in 2010, the band of three has played a great number of shows, e. g. as opener for Freiwild, Accept, UFO and Ektomorf as well as performed at festivals at home and abroad like the "Jyrkkä Festival" in Finland, "Ragnarök Festival" and the world-famous "Wacken Open Air".

In 2013, the first album "Acousticalized" was released throughout the world. Despite a very positive feedback from the music press, the band could not keep going due to time related and logistic reasons. Therefore, the musicians have decided to go on hiatus for the moment, but not without saying goodbye in form of a release in 2020. During the last years, numerous songs were composed and several of them were chosen for the band's new and last album.

The forthcoming record "Goodbyes To Forever" features nine songs in total including a cover version of Rod Stewart's "Young Turks". With the new album, which will be released on April 17th, Hellride take their leave from the music business and proudly present another monument of acoustic heavy metal!