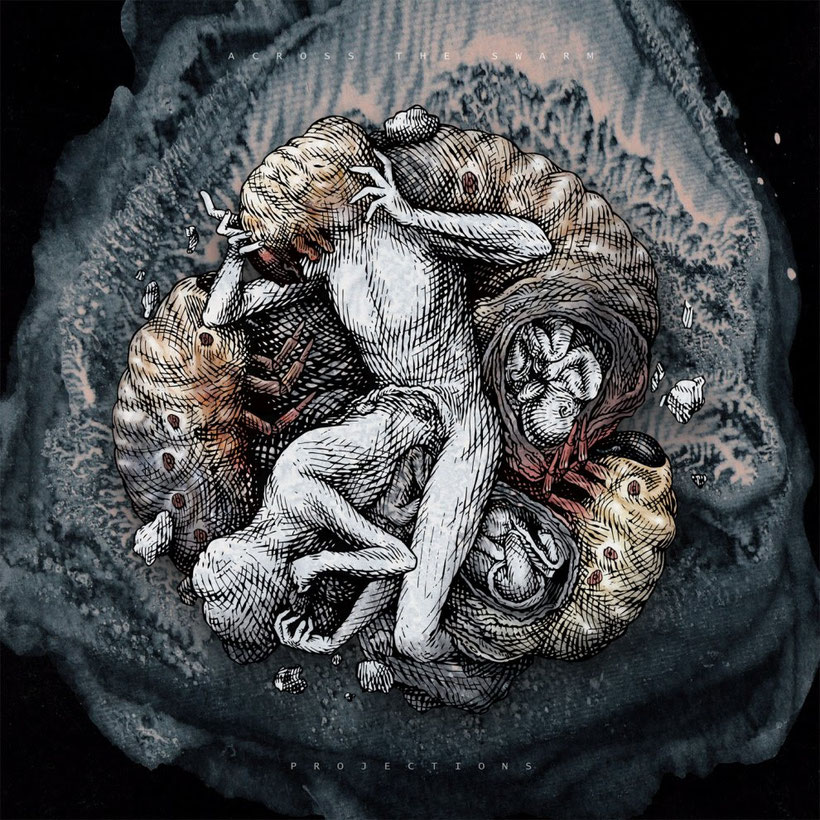 Owing to the Coronavirus epidemic that is hitting Italy and the rest of the world, Time To Kill Records has decided to postpone the release of "Projections" by Italian death metallers ACROSS THE SWARM.

As the global situation is in constant evolution, at the moment it is very difficult for everybody to make reliable forecasts. We will announce the new release date as soon as the general condition makes it possible.
The band comments:

"'Projections' shows how much we have evolved during the years, as it intertwines our typical brutal riffs with new melodic elements.
Seneca once said: 'we die a little every day'. 'Projections' represents the path that we must walk: a passage between lights and shadows, a perpetual growth opposed to an imminent decay".

The album was produced by Simone Mularoni and Simone Bertozzi at Domination Studios (Rhapsody, Labyrinth, Gory Blister) and mixed by Steve Wright (Dying Fetus, Misery Index). All songs feature Raphael Saini (Iced Earth, Cripple Bastards) on drums.

"Projections" tracklist:

01. Monito
02. Knowing Became Doing
03. Projections
04. Own Life
05. The Friction
06. Waiting For The Hyenas
07. Motionles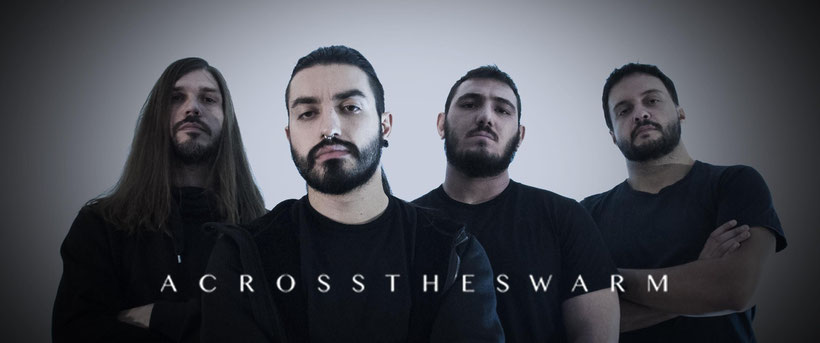 Formed in 2013, ACROSS THE SWARM's exhilarating brand of death metal and charged live shows have quickly earned them a reputation as one of the most exciting acts to emerge from the Italian metal scene.

The group's complex and dynamic sound along with their resonating live performances helped the band quickly rise to prominence. Following the release of their self-titled EP in December 2013, they took to the road sharing the stage with acts such as Fleshgod Apocalypse, The Modern Age Slavery, Electrocution, Hideous Divinity and Hate.

In 2016 the band released the "Waiting for the Hyenas" single to considerable acclaim. It wasn't long before they caught the eye of Time To Kill Records who welcomed them to their roster. The band's new album "Projections" will be released in spring 2020. Its diverse sound defies categorization while delivering a blend of aggressive attitude, emotive expression and modern flair, garnering a range of stylistic comparisons from classics like Suffocation to modern heavy hitters such as Despised Icon and Decapitated.
Line-up:
Francesco A. Flagiello – Vocals
Marco Lambertini – Guitar
Luca Sammartino – Guitar
Mirco Diana – Bass

https://www.facebook.com/acrosstheswarm

Time To Kill Records

https://www.facebook.com/timetokillrecords/
http://www.timetokill-records.com/