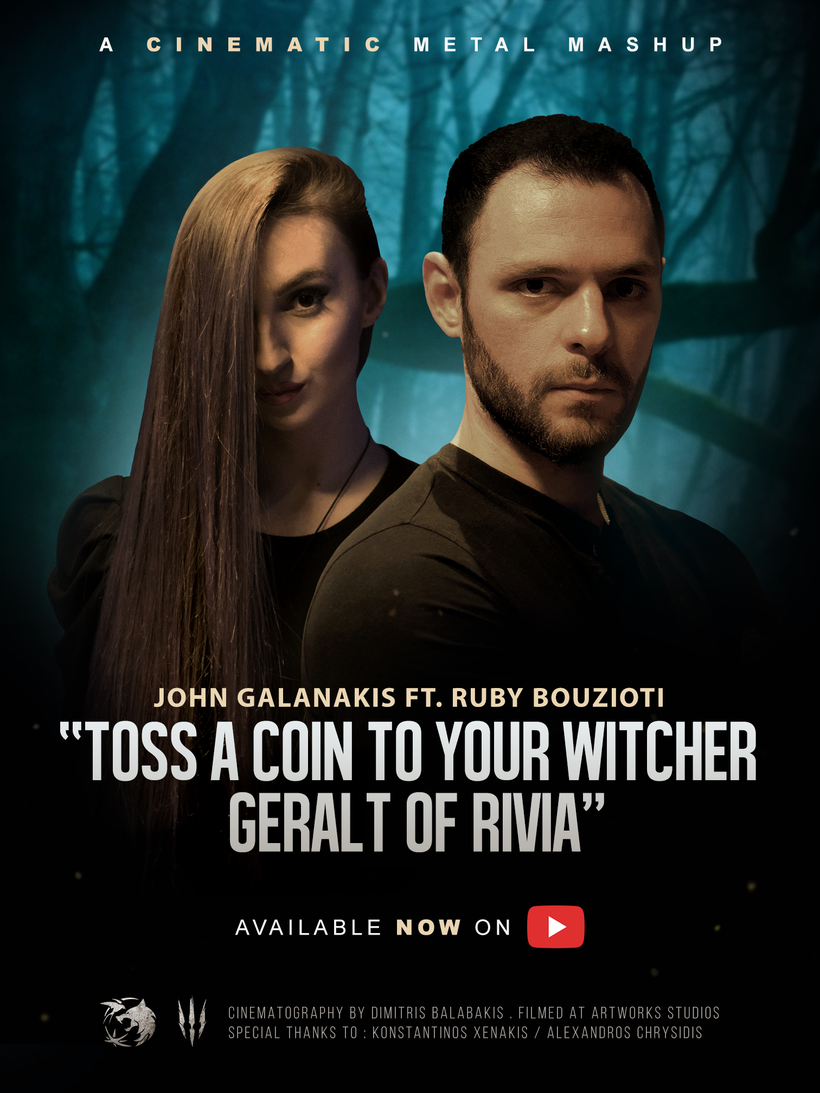 If you are a hardcore "Witcher" fan and are into journeying through the world of metal music, then you are certainly one of us. You have also waged battles in the world of "The Witcher 3 - Wild Hunt", enjoying the amazing soundtrack "Geralt of Rivia" and want to dust off your headbanging skills by listening to Jaskier's favorite song from Netflix's "The Witcher", right?
That's why this ultimate, cinematic, mashup metal cover is just right for you
Male vocals by John Galanakis
Guitar/ Bass/ Orchestra/ Drum programming by John Galanakis
Female vocals by Ruby Bouzioti
Mixed/Mastered by John Galanakis
Cinematography by Dimitris Balabakis
Filmed at Artworks Studios
Original songs:
"Toss a coin to your Witcher" by Netflix's series "The Witcher"
"Geralt of Rivia" soundtrack by "The Witcher 3 - Wild Hunt" game
. . . . . . . . . . . . . . . . . . . .
SOCIAL MEDIA LINKS
John Galanakis Social Media
Ruby Bouzioti Social Media