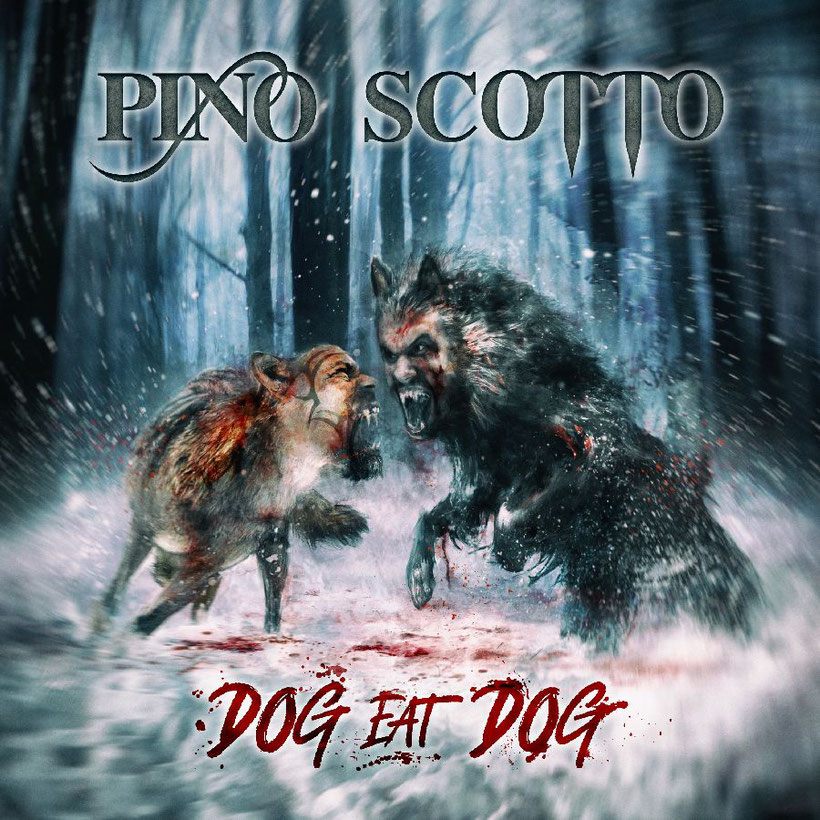 Friday, March 13 will be available on streaming and digital download platforms "Don't Waste Your Time", the new single by PINO SCOTTO.  The track anticipates the release of the new album "DOG EAT DOG". (Nadir Music), available from Friday, March 27 in all stores, digital downloads and streaming platforms!
 "I want every new album I write to be different from the previous ones - says Pino Scotto - I like to experiment, but always keeping a coherent sound, the one that has been distinguishing me for years now. With "Dog Eat Dog" I wanted to bring 11 unreleased tracks that tell my way about today's society: the title refers to the small social battles that every day break out uselessly".

Between riffs and guitar solos, with "Dog Eat Dog" Pino Scotto creates a musical journey that starts from the 70s to the present day, with lyrics that want to make the listener reflect on the selfishness and superficiality of today's world. Composed of 11 unpublished songs and the cover of the historic Vanadium song "Don't Be Looking Back", the album also deals with more personal themes, such as "Same Old Story", dedicated to the love stories of a lifetime, or "One World One Life", dedicated to his son.
The album, artistically produced by Pino Scotto, is mixed and mastered by Tommy Talamanca at Nadir Music Studios in Genoa, while the executive production is by Pino Scotto and Federico Gasperi himself. On guitars and arrangements Steve Volta, on bass Leone Villani Conti (Trick or Treat), on drums Federico Paulovich (Destrage) and on keyboards Mauri Belluzzo (Graham Bonnett, former Rainbow).
Questa la tracklist dell'album:

"Don't Waste Your Time"
"Not Too Late"
"Before It's Time To Go"
"Right From Wrong"
"Dust To Dust"
"Dog Eat Dog"
"Rock This Tow""One World One Life"
"Talking Trash"
"Same Old Story"
"Don't Be Lookin' Back"
"Ghost Of Death"
From April Pino Scotto will present live to the public all over Italy the songs of the new album with the "Dog Eat Dog Tour".

These are the dates confirmed to date: April 17 at the Athena Live Club in Ponte Dell' Olio (PC), April 18 at Crazy Bull in Genoa (GE), April 24 at Tattoo Village in Colonnella (TE), April 25 at the LND Club in Cellino Attanasio (TE), May 8th at A Skeggia in Bologna (BO), May 9th at Scrivia Bikers Festival in Mornese (AL), May 22nd at 34th Bikers Fest International in Lignano Sabbiadoro (UD), May 23rd at Il Peocio in Torfarello (TO), on May 29 at the 6500 Music Club in Bellinzona (Switzerland), on May 30 at the Legend Club in Milan (MI), on June 05 at Bellott's Pub in Cappella Cantone (CR), on July 12 at CastelRock Festival 2020 in Castelnuovo Magra (SP), July 16 at Music Under The Rock in Castro Dei Volsci (FR), July 25 at the Molise Biker Fest in Santa Maria del Molise (IS), September 18 at the Audiodrome in Moncalieri (TO), October 10 at Rock On The Road in Desio (MB).