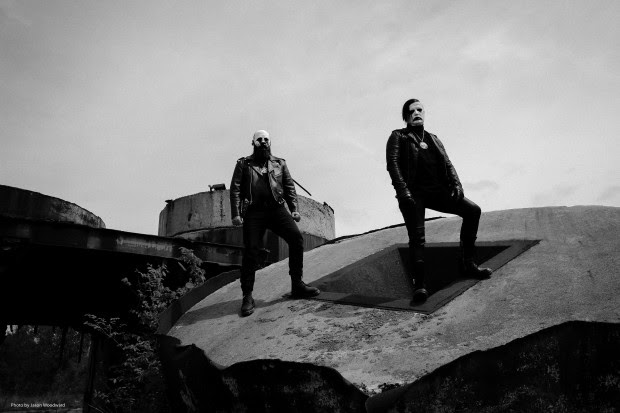 While playing the last dates on their current European headlining tour GOST are releasing a video clip for "Dreadfully Pious", an homage to the 80s slasher flicks that heavily influenced GOST: https://youtu.be/2lIbz1xgQwo
GOST comment: "Baalberith makes a brutal return in the video for 'Dreadfully Pious'.  We would like to thank the director Diego González Cruz, cinematographer Andrés F. Morales and producer Pivote and Plot Studio for their absolutely beautiful and violent vision!  Warning! This video contains graphically violent imagery.  Watch at your own risk!"
Catch the package that is also featuring French blackened death metal force SVART CROWN on the following dates:
GOST
SVART CROWN
10.03.20 (FR) Nancy - L'Autre Canal
11.03.20 (FR) Paris - Petit Bain
12.03.20 (FR) Nantes - Le Ferrailleur
14.03.20 (BE) Liège - Reflektor
15.03.20 (UK) London - Underworld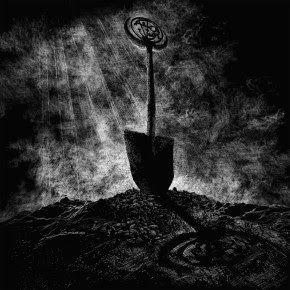 After a European run with with Mayhem and Gaahls Wyrd and a US headlining tour GOST are busy touring their latest album, "Valediction", secure a copy here: https://Gost.lnk.to/Valediction
Treat yourself to a monochromatic experience by watching GOST's video clip for the song "Ligature Marks"
2018 Century Media Records welcomed the mysterious producer known as GOST, who embodies the character of Baalberith on his propulsive synthwave solo project that is channeling his fascination with the occult, John Carpenter and 80s slasher flicks.
As a teenager he played in metal bands, but eventually drifted toward electronic music which would later become the foundation of his powerful synthwave/retrowave sound. With its haunting atmospherics and aesthetics influenced by the blackest corners of the metal world his music quickly garnered GOST a loyal following within the rock and metal community worldwide. Apart from playing his own headlining tours in Europe and North America he used the interest from his growing fan base to hit the road with the likes of diverse acts such as Pertubator, Carpenter Brut, 3TEETH, Pallbearer, Black Dahlia Murder, Power Trip, Khemmis, Havok, Skeletal Remains, Mayhem and Gaahls Wyrd. GOST announced the invocation of Carreau who joined Baalberith live on stage last year. For the recording, mix and mastering of the new opus, "Valediction", GOST teamed up with Jaime Gomez Arellano who worked with the likes of Paradise Lost, Solstafir, Priomordial, Myrkur and many more. The result is a volatile mix that ranges from synthwave/retrowave to the most raging and extreme caverns of black metal.