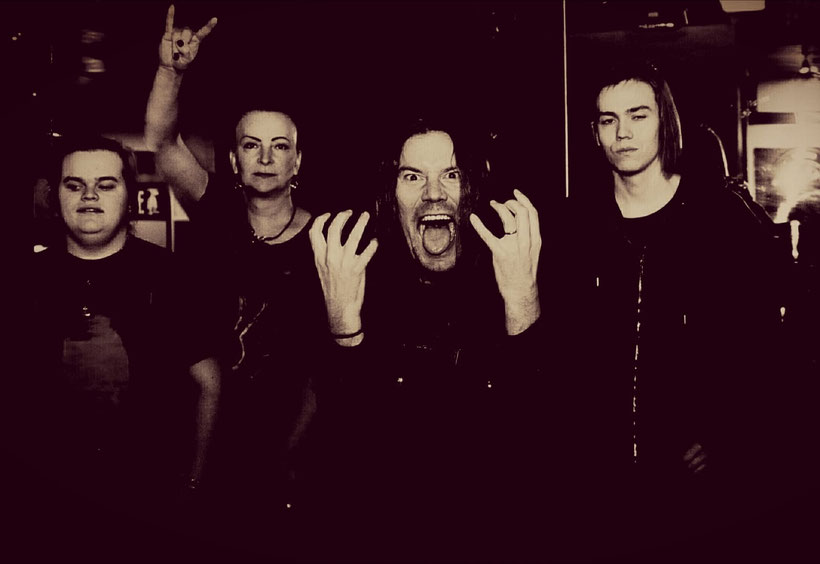 Rylos has released a new single "Climate" which takes a human perspective to current times when the climate is inevitably changing. However, at the same time it is realized that the world can still be saved through human deeds.

Listen to the single:
Spotify
Apple Music
Amazon
Deezer
Tidal

Climate was recorded at Astia Studio with Anssi Kippo in early January 2020 and it's recorded completely using analog recording technology.

With this song Rylos also presents their new bassist Riina Suikkanen in the best way possible.
Produced by A. Kippo.
Recorded, mixed & mastered by A. Kippo @ Astia-studio A 4.1.2020.
Recorded and mixed on RTM SM900 magnetic tape. AAD.

Arranged by Rylos & A. Kippo

FINNISH CLITOUR 2020 

7.2 Totem / lappeenranta
8.2 Jysäys - Iltamat, Myllykoski 
7.3 Vanha Viiala, Myllykoski
14.3 Hevimesta/ Oulu
27.3 Boothill, Helsinki
11.4 KaiROCK 2020, Kotka 

https://www.facebook.com/rylosband/