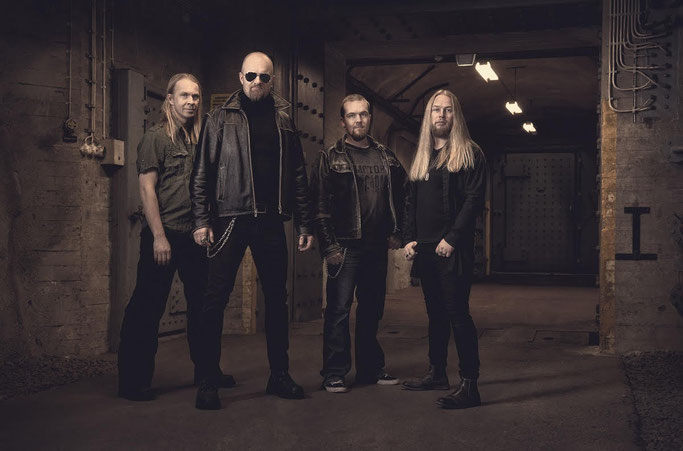 Promo pic by Petri Damstén
Finnish heavy rockers Rough Grind will release their debut album "Pieces of Resistance" (Inverse Records) worldwide on all digital platforms on March 4, 2020.
 
Rough Grind combine hard rock and heavy metal into a unique blend that is further spiced up with classic rock elements. The band has previously released three EPs: "Son of a Gun" (2014), "Four for the Road" (2017) and "Trouble or Nothing" (2018).
 
On January 29, the upcoming album delivers its first punch with the release of the first single, "Snakes and Ladders".
– It was an easy choice as the first single, because that's where the story of the current line-up begins, says bass player and lead singer Sami.
 
After "Trouble or Nothing" EP, Sami returned to his bass-playing roots, as the band welcomed new guitarist Arg to their ranks that already included guitarist Ville and drummer Killi.
 
– These changes have definitely brought a whole new kind of energy to the band, and you can really hear it on the album. Arg and Ville come up with brilliant rock elements to complement the metal side that Killi and myself bring to the table, Sami continues.
 
– And even though it's been a few years, I have re-discovered my inner bass player... In a positive way, he laughs.
 
The guys themselves may be quick to laugh, but the music from Rough Grind doesn't pull any punches when it comes to pointing out all the injustices plaguing the world today. Their repertoire also includes moody pieces that cast an eye on the pain points of life, as evidenced by the new album's second single, "The Die Is Cast", released on February 19.
 
The last two Rough Grind EPs have been welcomed reasonably well internationally, and their songs have been getting airtime in countries such as USA, Canada, UK and Germany.
 
Listen to the single on:
Youtube: https://youtu.be/MVx_M3QhNdQ
Spotify: https://spoti.fi/37C5KaG
Deezer: https://www.deezer.com/us/album/126939452
Tidal: https://listen.tidal.com/album/128492975
Apple Music: https://apple.co/2O5Hh68
 
 
PRE-SAVE Pieces of Resistance album to your Spotify playlist: http://bit.ly/36yGeCb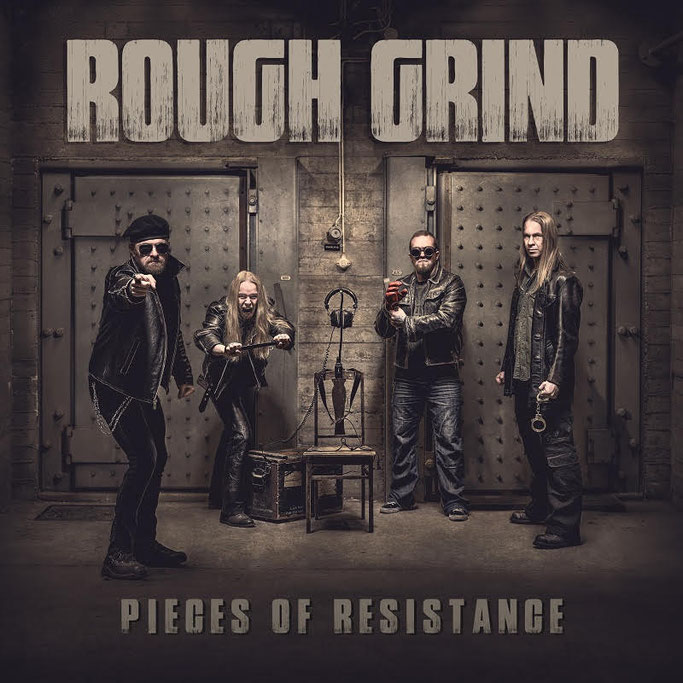 Tracklist:
01 Snakes And Ladders
02 Corporate God
03 State of Play
04 Silver Greed
05 Overdue
06 Masquerade
07 The Die Is Cast
08 You Suck
09 Guardian Ghost
10 Only Fools Don't Like Rock'n'roll

Album cover by Petri Damstén