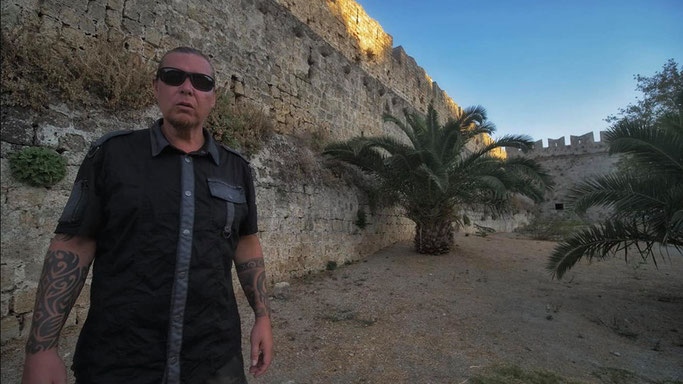 Janne Kerminen, frontman of Finnish thrash metal legends AM I BLOOD release a brand new song "Outcast" featuring Ukrainian virtuoso Dimitriy Pavlovskiy from Majesty Of Revival/Powersquad.
Dimitriy stated: "Recently I did a guitar solo for newest Janne Kerminen (singer of Am I Blood) song called 'Outcast'. He did an outstanding job on his recent songs, and I honored to be a part of them, so this is not the last collaboration with this man! Also, you can see me in this video as well, filmed in Greece."
 
Janne added: Big thanks and bow for Dimitriy Pavlovskiy playing the lead guitar and Aki Räty keyboards"