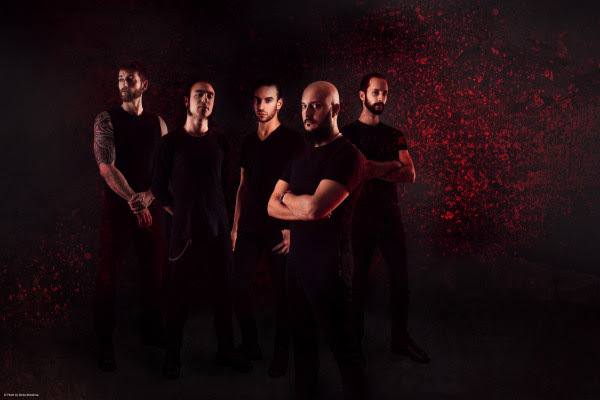 "Seed Of Future Horror"
Today Italian Modern Death Metal force HIDEOUS DIVINITY are releasing the 3rd and last single "Seed Of Future Horror" taken from their upcoming fourth album "SIMULACRUM", which will be out on November 8th, 2019.
HIDEOUS DIVINITY already released the two tracks "The Embalmer" and "The Deaden Room", the first of which came with an outstanding video clip, created by contemporary performance artist OLIVIER DE SAGAZAN.
"SIMULACRUM" was recorded, mixed and mastered by Stefano Morabito at 16th Cellar Studio and will be available as Ltd. CD Digipak, black LP+CD and Digital album.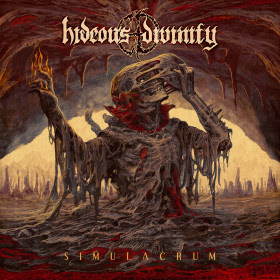 "SIMULACRUM" Tracklisting:
    1.    Deleuzean Centuries (05:02)
    2.    The Embalmer (04:36)
    3.    Condense (00:28)
    4.    Anamorphia Atto III (06:08)
    5.    The Deaden Room (03:33)
    6.    Actaeon (04:33)
    7.    Bent Until Fracture (04:29)
    8.    Seed of Future Horror (04:35)
    9.    Prey to a Vision (03:47)
    10.    Implemini Exitio (03:41)
    11.    Blood of the Zodiac (Cover) (06:08)
    12.    Cursed in Eternity (Cover) (04:08)
Pre-Order has started, all formats are available HERE!
 
Next shows:
02.11.19 - St. Niklaas (Masters of Grind - BE)
16.11.19 - Zwickau (DE), Club Seilerstrasse
16.01.20 - Rome (IT), Traffic Live Club - w/ Malevolent Creation
25.07.20 - Steenwijk (Stonehenge Festival - NL)
20.08.20 – Spital am Semmering (Kaltenbach OpenAir - AT)