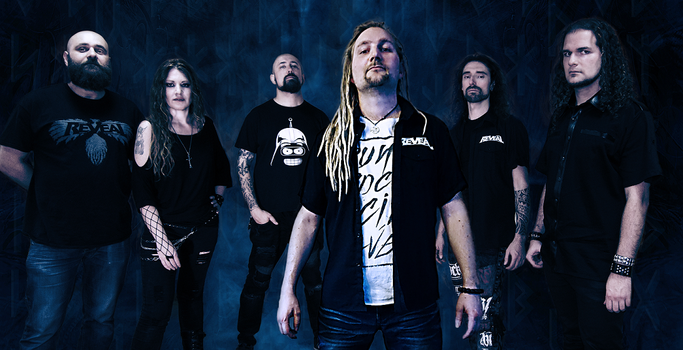 Reveal are proud to present their new lyric video "Path of Sorrows".  The track is taken from critically acclaimed album Overlord, out via Wormholedeath / Goodfellas worldwide and in Japan on 23 October 2019.
Band Statement :
"Reveal are proud of their first Japanese relase via WormHoleDeath Japan .
Overlord is a very special album for us with many international guests like Derek Sheridan (Sons one Apollo, ex-Dream Theater), Chen Balbus from Orphaned Land, Marcos Rodríguez from Rage and the very special guest Saeko Kitamae, one our favorites Japaneses singer.
For our first Japanese release we wanna give you our brad new lyric video "Path of Sorrows".
And remember #istimetoreveal"
"Path of Sorrows" Lyric Video
Credits
Video by YOD Multimedia
Photos and videos by: Tabatta Borja, Gema Palacio, Jose Roces, HeavyMetalBrigade, Nacho Asturies and Felipe Suárez Mera, T&M Photos, Olimpo del Metal, Diario de un Metal Head and all the fantastic journalist and photographers in the Morgana Fest 2019. Special Thanks to Fredy Torres from Derrame Rock Radio and the Morgana Fest Festival.
Tino Hevia Uses:
Charvel Guitars, EVH Gear and Thermion Pedals.