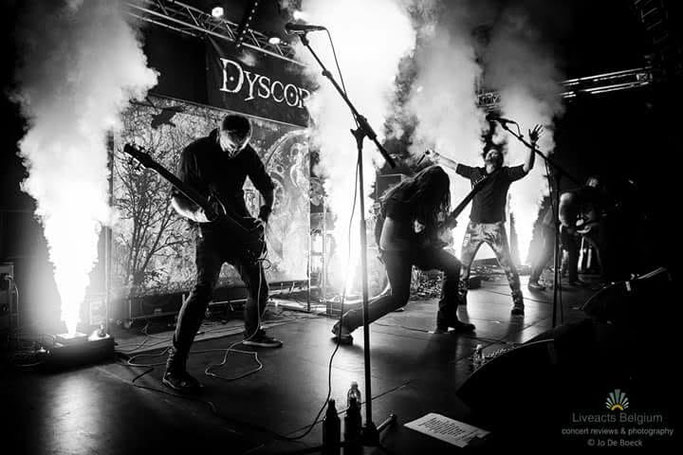 Today, Monday the 14th of October 2019, Belgian metalband Dyscordia will release a brand new videoclip.
 
The song you'll hear is called "Delete/ Rewrite". It is taken from their third full album; 'DELETE/REWRITE'.  

Here is the quote for the press release; please have this included in your press release when you spread the news about the video:
 
Here some explanation about this particular song;
Deleting your troubled mind,  resetting the grey matter, and having your way of life rewritten..... would it be a blessing or a curse?//Dyscordia
The Dyscordia album 'DELETE/REWRITE' will be released through ROAD MARK PRODUCTIONS on January 7th 2020.