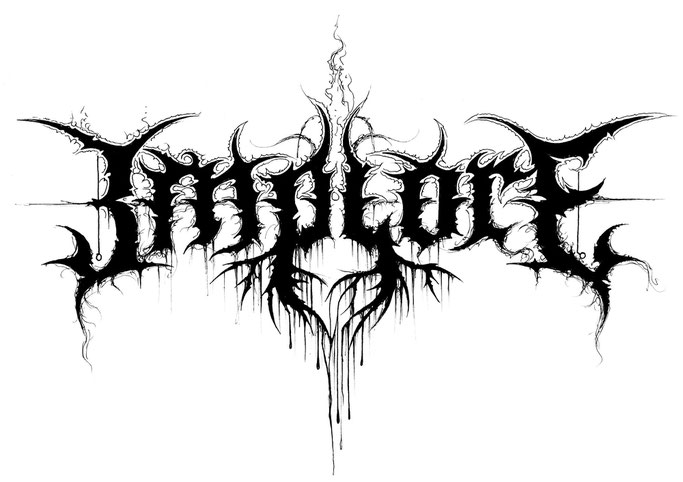 New album "ALIENATED DESPAIR" out now
Tour starts today; Asian tour dates announced
Today marks the release day of International grindcore-death-punk force IMPLORE's  3rd studio album "ALIENATED DESPAIR". For this reason, they recorded another official video to the track "PARALLAX",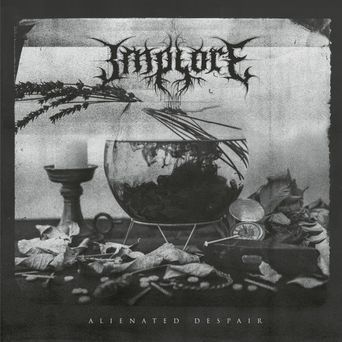 Alienated Despair is available as
* CD Edition
* black LP
* digital album

All formats can be purchased here
Check out the lyric video to the first single "All Consuming Filth"
and the official video for "Never Again" (feat. Tomas Lindbeg)
To celebrate the release of "ALIENATED DESPAIR" IMPLORE will take off a tour throughout Europe, starting today in Munich:
27/09 DE Munich - Backstage
28/09 DE Würzburg - Immerhin
29/09 DE Weimar - Gerber 3
30/09 BE Hasselt - Café de Witte Non
01/10 FR Le Havre - The McDaids
02/10 FR Rennes - Mondo Bizarro
03/10 FR Secret Show
04/10 FR Paris - Le Klub
05/10 DE Wuppertal - AZ
06/10 DE Frankfurt a.M - Klapperfeld
07/10 CH Bern - Cafete
08/10 CH Zurich - Werk21
09/10 IT Chiuppano - Bar Castello
10/10 AT Graz - Sub
11/10 AT Vienna - EKH
12/10 AT Linz – Kapu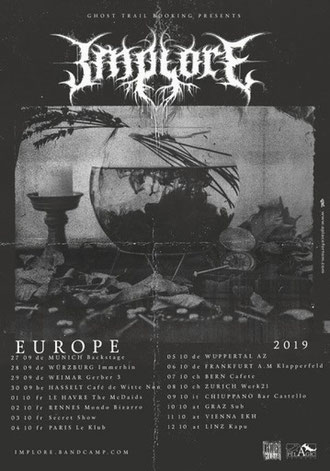 Never resting IMPLORE will be also touring Asia again in November and December: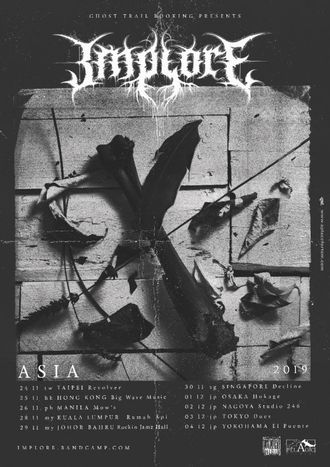 24/11 TW Taipei - Revolver
25/11 HK Hong Kong - Big Wave Music
26/11 PH Manila - Mow's
28/11 MY Kuala Lumpur - Rumah Api
29/11 MY Johor Bahru - Rockin Jamz Hall
30/11 SG Singapore - Decline
01/12 JP Osaka - Hokage
02/12 JP Nagoya - Studio 246
03/12 JP Tokyo - Dues
04/12 JP Yokohama - El Puente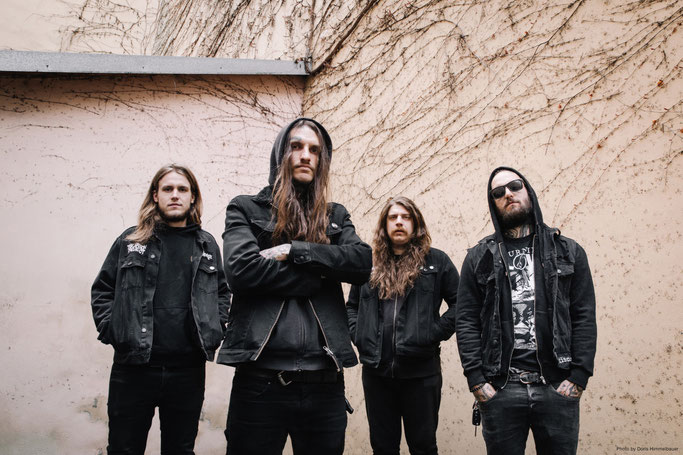 IMPLORE have been around since 2013. They've put out two albums, "Depopulation" (2015) and their Century Media debut "Subjugate" (2017), as well as a number of singles and split releases. Just like its members are spread all across Europe, never really settling down anywhere, IMPLORE have literally played  hundreds of shows all over the globe, a good number of which they've booked themselves – always staying true to the DIY spirit inherent in the underground niches of extreme metal and hardcore punk, which goes hand in hand with their unapologetic political and socio-critical direction.
MPLORE line-up
Gabriel Dubko – Vocals
Eduard Petrolillo – Guitars
Carol Lieb – Bass & Vocals
Markus Matzinger – Drums
 
IMPLORE online
https://www.facebook.com/imploreband/
https://www.instagram.com/imploreofficial/