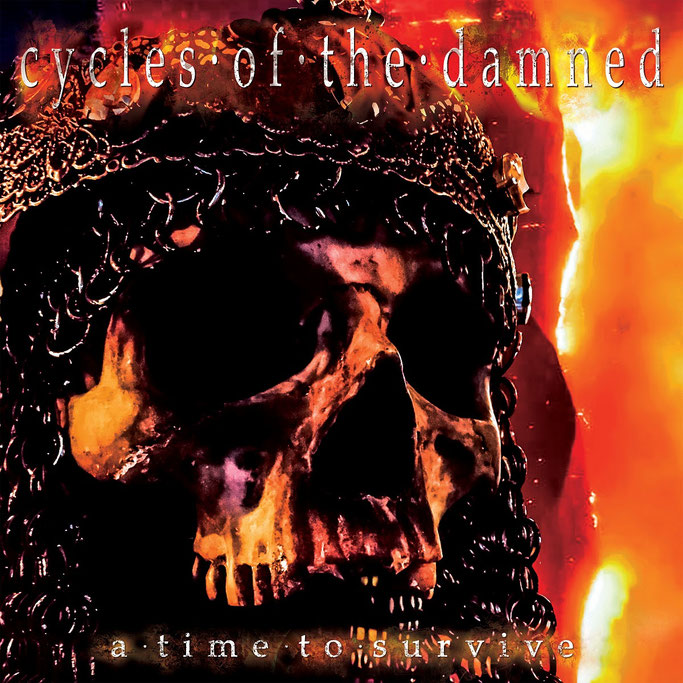 CYCLES OF THE DAMNED debut "Those Left Behind", the latest track off their upcoming album from Incineration Ceremony Recordings.
"One might go on through the thesaurus and find every other term to substitute for "brutal" in describing the aural oppression Cycles of the Damned emit or the frighteningly methodical nature of their delivery, but if you don't get the idea by now, there's probably nothing I can say that's going to be as effective as hearing the music itself, so dig in..." ~ The Obelisk
 
Seattle, Washington's CYCLES OF THE DAMNED successfully create a visceral experience sewn into intensely heavy and dark music. Showcasing a life experience in today's world with malicious guitar onslaughts, hypnotic primeval rhythms, and despondently somber interludes, CYCLES OF THE DAMNED create the necessary chaos to violently break through the human subtopia of mediocrity into a new world with fresh, open eyes.  

Founding members Dave Krone (Guitars/Vocals), Mike Lee (Bass/Vocals), and Keith Greer (Percussion) have evolved past their original formation as Black Bone Exorcism, leaping forth from those years of musical craft and now rise to a higher level of heavy.

CYCLES OF THE DAMNED invite you into their realm with their debut 'A TIME TO SURVIVE', coming October 12th from Incineration Ceremony Recordings, the brainchild label of the legendary Tad Doyle. COTD bring their message in roaring riffs, demolishing drums and bass, and creatively disturbing ambient landscaping to defy the boundaries of our vision of dystopia.
'A Time To Survive' Tracklist:
01. Cycles of the Damned
02. A Wound So Deep
03. Those Left Behind
04. Ring Shift of Light
05. A Time to Survive
06. The Last Transmission
 
The CYCLES OF THE DAMNED title track "A Time To Survive" is also featured as the final track on the recent D.H.U. Records label sampler compilation, 'MMCVII Vol. IV'. The Netherlands-based label is releasing the European edition of the CYCLES OF THE DAMNED debut album on vinyl, in conjunction with the U.S. release from Incineration Ceremony Recordings.
'A Time To Survive' was produced, engineered, mixed, and mastered by Tad Doyle at his Witch Ape Studio in Seattle, WA. All songs on 'A Time To Survive' were written and arranged by CYCLES OF THE DAMNED, with appearances in recording from Brandon Wilder (guitars) and Mischa Kianne (violins). Cover artwork by Adelyn Krone, with art production and photography by Chris Schanz.

The album 'A Time To Survive' is available October 12th from Incineration Ceremony Recordings, with a limited vinyl pressing available globally from D.H.U. Records in Europe.

Pre-order 'A Time To Survive' here