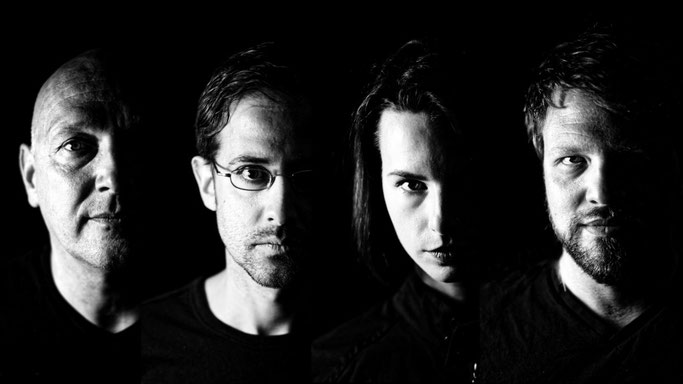 Invisible Joe & The Mushroom Gorilla is a hard rock/alternative rock band formed by four musicians from Marburg, Germany. They transmit energy, groove and melody to people from the beginning of 2018.
With a lot of experience in alternative rock bands, Benni (bass) and Mike (guitar) formed an alternative rock band. After having had experiences with different musicians, Aline arrives in the band: Aline with its distinctive voice has given shape and rhythm to the music of Invisible Joe & The Mushroom Gorilla. Then Hussein (drums) joined the band: Hussein has a vast metal background.
The band's sound is inspired by artists like Led Zeppelin, Audioslave and Garbage. Their songs talk about everyday life. Their EP entitled "No Title" was greatly influenced by Pj Harvey's ratings. "It was like sitting in the car next to her," according to the band's words. Their ep "No Title" was recorded at the Watt Matters Studio in Bielefeld.