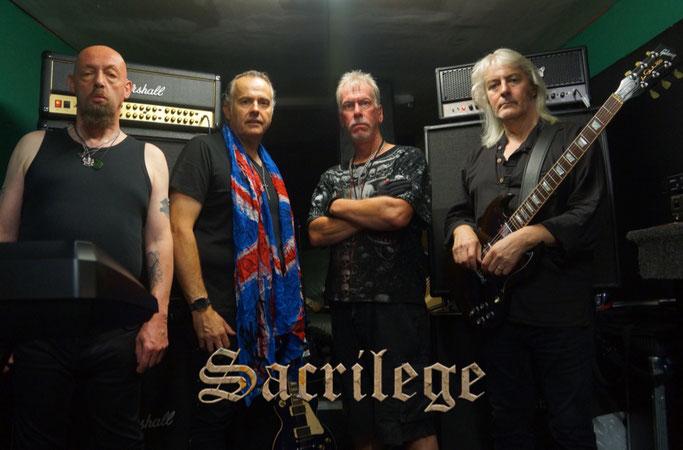 After recently releasing their new album "The Court Of The Insane" and, the first date at The Carlise in UK, the English heavy rock four piece SACRILEGE continue their The Court Of The Insane Tour  2019.
Recently mentioned by famous magazine Burrn magazine, "The Court Of The Insane" was already considered one of best metal releases as Daily Album Premiere Show on Metal Express Radio, good radio response and, with brilliant reviews received:

Metal Mag   100/100
Metal Gods TV  9/10
United Rock Nations

SACRILEGE THE COURT OF THE INSANE TOUR 2019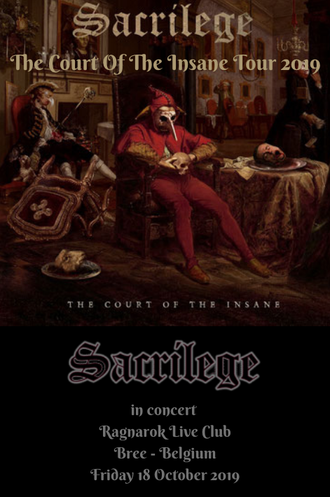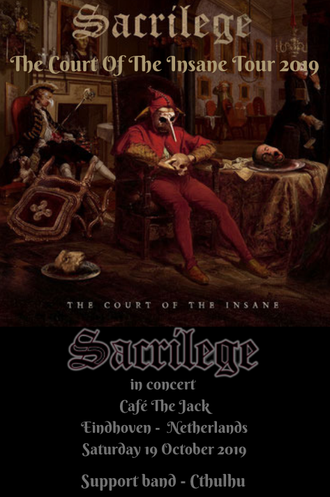 18 October @ Ragnarok Live Club, Bree  -Belgium-
19 October @ Café The Jack, Eindhoven -Netherlands- * band supporter Cthulhu
09 November Classic Rock Festival @ New Cross Inn, London -UK-
14 December Christmas @ The Carlisle, Hastings -UK-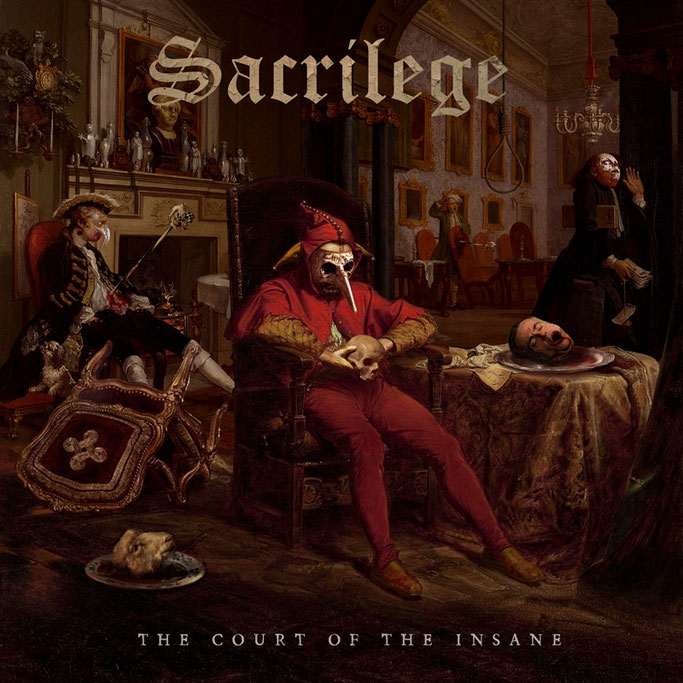 With "The Court Of The Insane", released worldwide on 2nd August 2019 via Pure Steel Records, SACRILEGE are back with their unique powerful style.
Tracklist:
1. Celestial City
2. Lies
3. The Court Of The Insane 
4. Bring Out Your Dead
5. Depression 
6. No Bequeath
7. The Prophet
8. Unhinged Mind 
9. I Can Hear The Silence
10. Ride Free

 
Stay update for further new shows for their
The Court Of The Insane Tour 2020!
SACRILEGE are:
Bill Beadle - Vocals & Guitar
Neil Turnbull - Drums
Jeff Rolland - Bass
Paul Macnamara - Lead guitar
SACRILEGE on web:  
Website
Facebook
Twitter
Instagram
YouTube
Soundcloud
Reverbnation