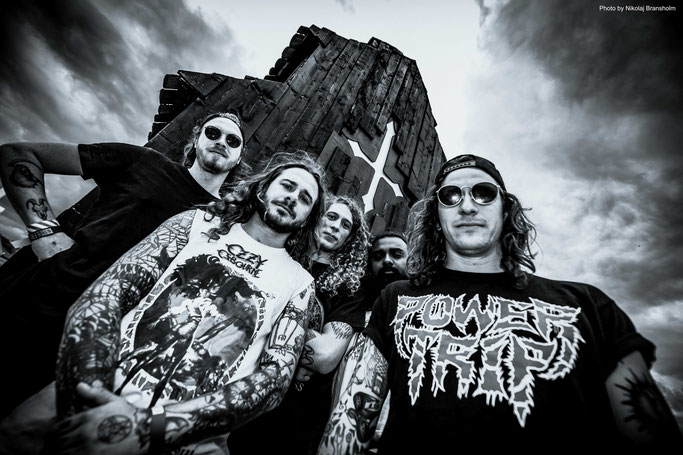 On September 13th , 2019, Denmark's death metal commando BAEST will release its second studio album "Venenum" on Century Media Records. Now, on time with their gig at Roskilde festival, BAEST invite you to check out a new track from "Venenum". 'As Above So Below' features footage filmed at the band's massive Copenhell show and was created by Karmacat.
 
"We're huge fans of Chuck Schuldiner and 'As Above So Below' is a glance towards Death and their original melodic approach. Chuck was an incredible songwriter and inspired musician, and we wanted to honour his work as a part of the BAEST sound. So, the intro is followed up by some cold blooded brutality. Finally, we spice it up with some pure rock'n'roll. It adds up to an experimental track, we are really proud of. The video was filmed at Copenhell in June 2019 where we played the biggest, craziest and most memorable show in our history so far..."
Furthermore, physical and digital presales for "Venenum" have just begun, the album will be released as limited edition CD digipak, digital album and apart from black LP+CD as various strictly limited coloured editions:
 
100x Light blue vinyl & 200x Petrol green -  HERE
700x Clear-red splatter vinyl "Danish edition" available HERE.
 
More pre-order options available HERE!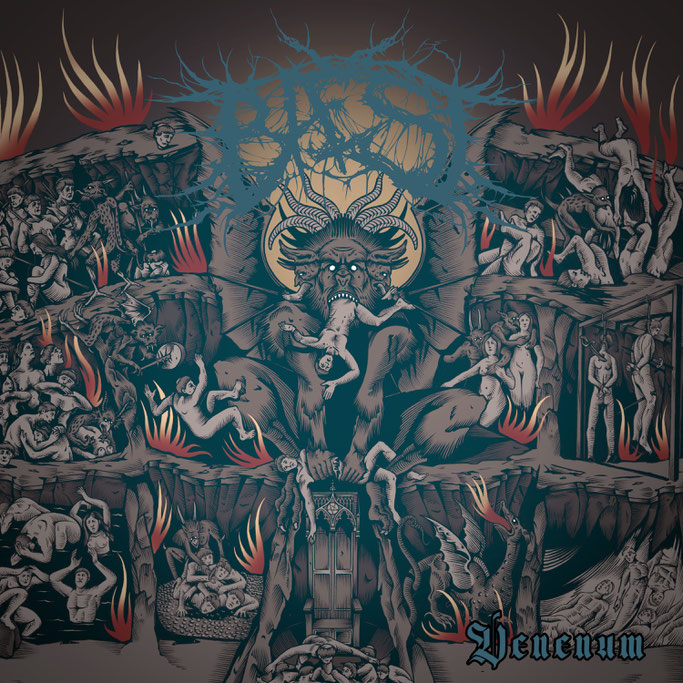 "Venenum" will include the following new songs:
1. Vitriol Lament (4:27)
2. Gula (4:26)
3. Nihil (6:28)
4. Venenum (3:52)
5. Styx (1:14)
6. Heresy (6:03)
7. As Above So Below (4:56)
8. Sodomize (3:55)
9. Empty Throne (5:31)
The upcoming new album will be presented to the band's constantly growing amount of European fans in October/November when BAEST will join label mates Aborted and Entombed A.D. as special guest on the "Hell Over Europe III" tour.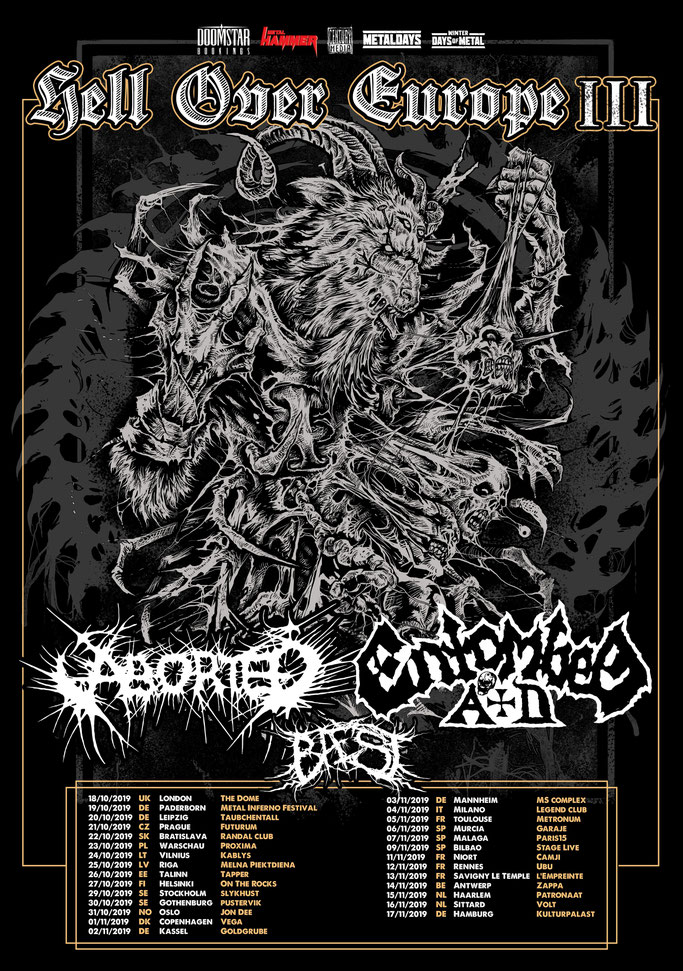 BAEST live 2019
05/07/2019 DK Roskilde – Roskilde Festival
12/07/2019 FO Klaksvig – G! Festival
19/07/2019 NL Eindhoven – Dynamo Metal Meeting
 
- Hell Over Europe III -
ABORTED & ENTOMBED A.D.
Special guest: BAEST
18/10/2019 UK London - The Dome
19/10/2019 DE Paderborn - Metal Inferno Festival
20/10/2019 DE Leipzig - Taubchentall
21/10/2019 CZ Prague - Futurum
22/10/2019 SK Bratislava - Randal club
23/10/2019 PL Warschau - Proxima
24/10/2019 LT Vilnius - Kablys
25/10/2019 LV Riga - Melna Piektdiena
26/10/2019 EE Talinn - Tapper
27/10/2019 FI Helsinki - On The Rocks
29/10/2019 SE Stockholm - Slykhust
30/10/2019 SE Gothenburg - Pustervik
31/10/2019 NO Oslo - Jon Dee
01/11/2019 DK Copenhagen - Vega
02/11/2019 DE Kassel - Goldgrube
03/11/2019 DE Mannheim - MS Complex
04/11/2019 IT Milano - Legend club
06/11/2019 ES Murcia - Garaje
07/11/2019 ES Malaga - Paris15
09/11/2019 ES Bilbao - Stage Live
10/11/2019 FR Toulouse - Metronum
11/11/2019 FR Niort - Camji
12/11/2019 FR Rennes - Ubu
13/11/2019 FR Savigny Le Temple - L'Empreinte
14/11/2019 BE Antwerp - Zappa
15/11/2019 NL Haarlem - Patronaat
16/11/2019 NL Sittard - Volt
17/11/2019 DE Hamburg – Kulturpalast

Booking EU
Booking DK


BAEST are:
Simon Olsen - vocals
Svend Karlsson - guitar
Lasse Revsbech - guitar
Mattias Melchiorsen - bass
Sebastian Abildsten - drums
 
BAEST online:
Facebook
Instagram
Website
Store