The release date of the of the new album "This Is Rock" by the Austria Hard Rock Band GALLOWS POLE on CD is August 30th, 2019.
The pre-order phase will start on August 16th, 2019 in Pure Steel Records webshop.

You can get satisfaction! The 9th album from the Austrian cult band GALLOWS POLE is finally ready and you will get even more than you expect. Great songs as usual from driving Hard Rock to dreamy ballads, but fresh and up to date without losing any roots from the past.
Mastermind Alois Martin Binder (vocals/guitars/bass) with his colleagues Andy Wagner (drums), Harald Prikasky (guitars) and Harry Fischer (guitars/vocals) show the BEST what rock has to offer at the moment. New "on stage": Female vocalist Dina Höblinger, who gives an additional unique touch with her fantastic voice. Needless to say, that this album is a must have!
We want more, more, more!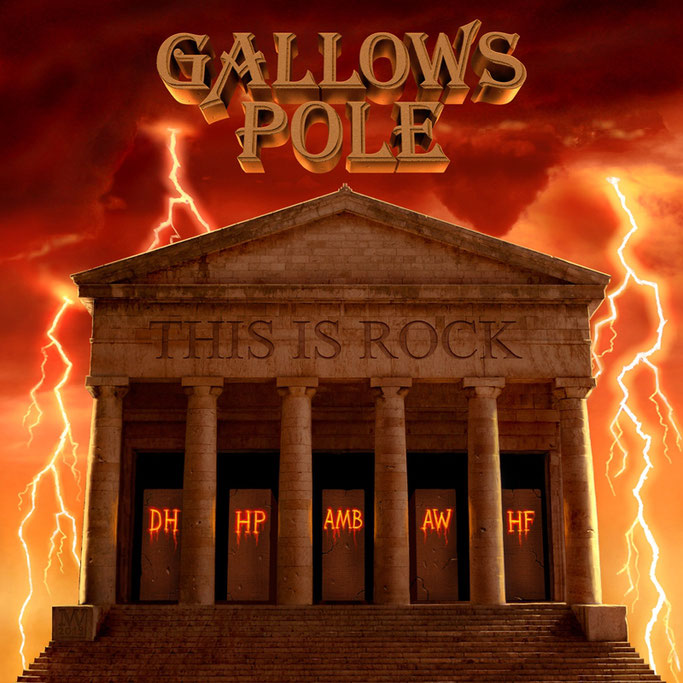 TRACKLIST:

1. Summerdays

2. Heaven Knows

3. Midnight Gambler

4. Point Of No Return

5. You Got Me
6. Daylight

7. When I Sleep

8. Move On Out

9. When You Love

Total Playing Time: 40:42 min


LINE-UP:

Alois Martin Binder – vocals, guitars, bass

Dina Höblinger – vocals

Harald Prikasky – guitars

Harry El Fischer – guitars, vocals

Andy Wagner – drums


Coverartwork:
 Markus Vesper

Link
: