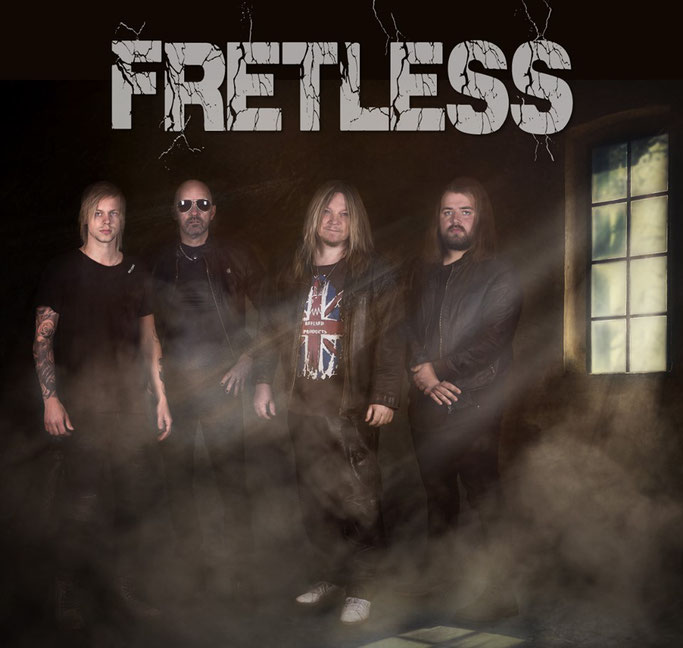 The release date of the of the new album "Damnation" by the Swedish Hard Rock/Metal Band FRETLESS on CD is August 16th, 2019. The pre-order phase will start on August 2nd, 2019 in Pure Steel Records webshop.
FRETLESS from Sweden got a great resonance in 2011 with their debut album 'Local Heroes'. Eight years later, they are putting on another musical firework on Pure Steel Records.
Vocalist Patte Carlsson and his band recorded thirteen new compositions. Mastering and mixing was done by the experienced Mr. Robert Romagna. The result is a great mix of loud heavy metal and burning hard rock. Anyone who needs comparisons will be reminded of legends like ACCEPT or may walk in the traditional footsteps of PRETTY MAIDS. FRETLESS will satisfy and delight everyone with 'Damnation'.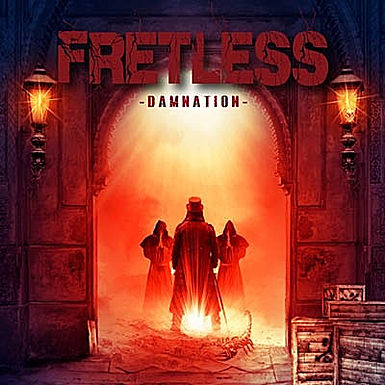 TRACKLIST:

1. Unholy War

2. Burn

3. Let's Get High

4. Higher Ground

5. Black Widow

6. Black Moon
7. Spread Your Wings

8. Damnation

9. No More

10. Sweet Cherie

11. This Is My Home

12. Spellbound

13. Freedom

Total Playing Time: 53:36 min
LINE-UP:

Patte Carlsson – vocals, guitars

Linus Andersson – guitars, backing vocals

Lasse Strand – bass, backing vocals

Ludwig Tornemalm – drums, backing vocals
Special guests:

Dennis Forsberg – Let's get High, Spellbound – bass

Mattias Bergstedt – Black Moon, Freedom, This Is My Home, Sweet Cherie – drums

Per-Erik Eliasson – Burn – Hammond Organ

Coverartwork:
 Cadies Art
Links: