The release date of the of the new album "The Court Of The Insane" by the NWoBHM Band SACRILEGE on CD is August 2nd, 2019.
The pre-order phase will start on July 19th, 2019 in Pure Steel Records webshop.
SACRILEGE is back with their 3rd album with us since returning in 2012 after a break of 25 years.
"The Court Of The Insane" is the bands 7th studio album since they were formed in 1982 by singer/songwriter/guitarist Bill Beadle.
Staying faithful to their unique style SACRILEGE have shown on this album a typically British, typically unique and traditional Metal sound releasing yet another version of classic NWoBHM, this is a must for anyone that loves British Heavy Metal.
The album was recorded at Ascape studios in Bromley, Kent, U.K. and engineered, mixed and mastered by David Lear.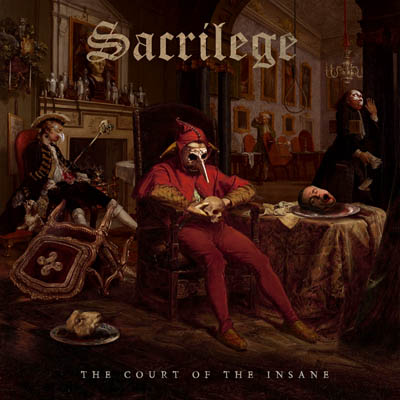 TRACKLIST:

1. Celestial City

2. Lies

3. The Court Of The Insane

4. Bring Out Your Dead

5. Depression

6. No Bequeath

7. The Prophet

8. Unhinged Mind

9. I Can Hear The Silence

10. Ride Free

Total Playing Time: 55:16 min


LINE-UP:

Bill Beadle - vocals, rhythm guitars, keyboard

Jeff Rolland - bass

Neil "The Devil Himself" Turnbull - drums
Coverartwork:
 Andy Pilkington
SACRILEGE LinkS:
OFFICIAL WEBSITE
More about The Court Of The Insane