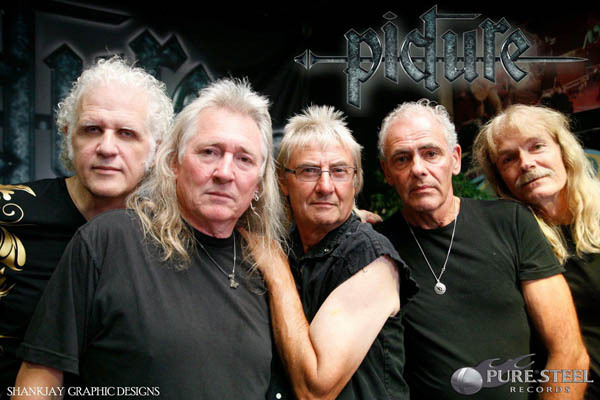 The release date of the of the new album "Wings" by the Dutch Hard Rock Band PICTURE on CD is August 16th, 2019. The pre-order phase will start on August 2nd, 2019 in Pure steel Records webshop.
Only a few months ago, PICTURE delighted us with the live album "40 Years Heavy Metal Ears - 1978-2018" in the classical band line-up.
3 years ago, the remaining two original members - bassist Rinus Vreugdenhill and drummer Laurens "Bakkie" Bakker - could actually reunite with guitarist Jan Bechtum and singer Ronald van Prooijen.

Now, in 2019, they give their followers a new album. This fabulous quartet, which debuted in 1980 and is now reinforced with the second guitarist Appie de Gelder and recorded ten classic songs for the new masterpiece called "Wings".
PICTURE play authentic music that will not only satisfy their own followers, but also captures those who like NWoBHM, Teutonic Metal and Classic Rock. PICTURE forever.
The new Album "Wings" was recorded Winter/Spring 2019 at Red Pack Productions in Ridderkerk (The Netherlands). The Engineer and producer of the album was Jonathan Merrelaar.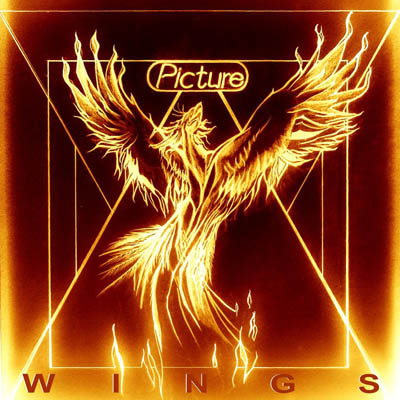 Coverartwork:
 Korine Varekamp
TRACKLIST:

1. Line Of Life

2. Wings

3. Little Annie

4. Is It Real

5. Blown Away

6. No Place To Hide

7. Empty Room

8. Never Enough

9. Still Standing

10. Stroke

Total Playing Time: 40:17 min


LINE-UP:

Ronald van Prooijen – vocals

Jan Bechtum – guitars

Rinus Vreugdenhil – bass

Appie de Gelder – guitars, keyboard

Laurens "Bakkie" Bakker – drums
PICTURES on web:
Official Website