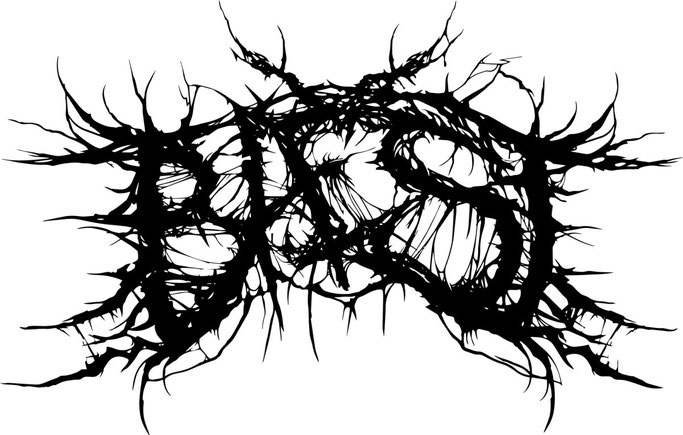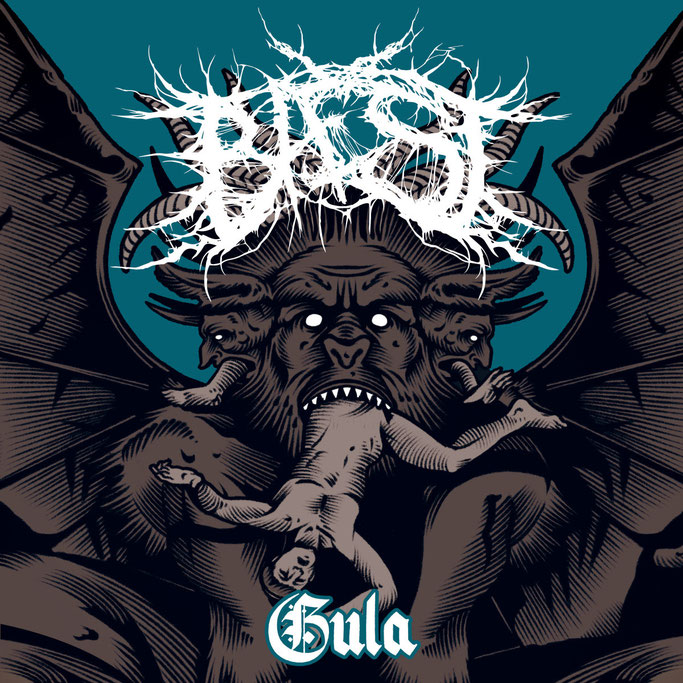 On September 13th, 2019, Denmark's death metal powerhouse BAEST will release its second studio album "Venenum" on Century Media Records. To give you a glimpse at what to expect, the group now launches the first single from this opus entitled 'Gula'.
The band comments:
"With 'Gula' we tried to explore the heavier side and sound of BAEST. We ended up with a raw, simple, yet grinding track, that emphasises the foundation of BAEST: melody and groove mixed with chaos."
The video for "Gula" was filmed by Karmacat
On Friday, June 21st, 2019, 'Gula' will celebrate its live premiere at Copenhell festival, and the upcoming new album will be presented to the band's constantly growing amount of European fans in October/November when BAEST will join label mates Aborted and Entombed A.D. as special guest on the "Hell Over Europe III" tour.
 
Formed in 2015, BAEST have successfully established themselves as one of Denmark's most promising metal acts in recent years, won two Gaffa awards earlier this year and were followed by Danish National TV channel DR on their European tour with Decapitated for a documentary series called 'Den Satans Familie', which was launched in June 2019 and can be viewed here (Danish language only)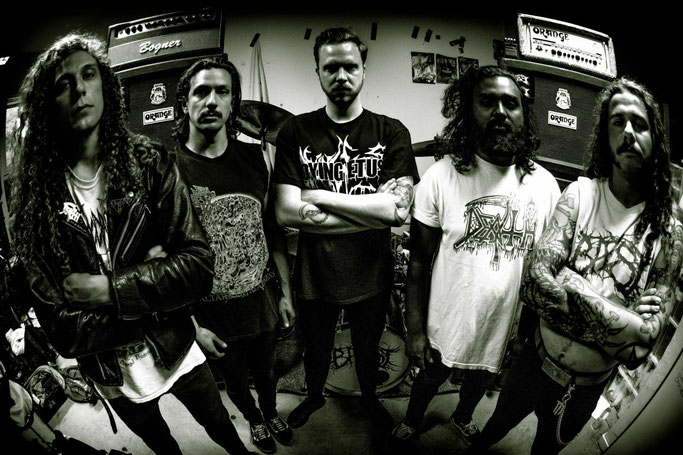 BAEST have played at festivals such as Summer Breeze, Ruhrpott Metal Meeting, Copenhell, Roskilde, Royal Metal Fest, Eurosonic and supported bands like Abbath, Hatebreed, Dying Fetus, Entombed A.D., and Illdisposed impressing audiences with their furious sound and captivating, energetic performances.
 
Recorded at FinlandStudio, mixed and mastered by Andreas Linnemann at Hop House Studio, "Venenum" sees the band's strong Swedish death metal influences evolve towards a more diverse approach, further embracing elements reminiscent of Morbid Angel, Death and Bolt Thrower as well.
 
BAEST's debut album "Danse Macabre" was released on August 17th, 2018 and is available on CD, Vinyl and all digital platforms!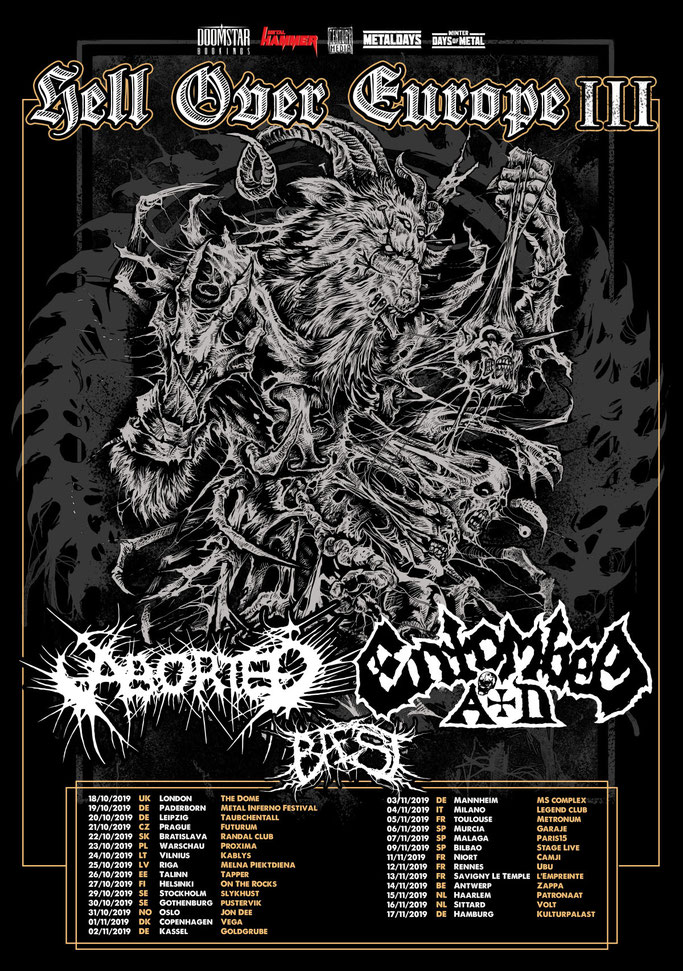 BAEST live 2019
21/06/2019 DK Copenhagen – Copenhell Festival
05/07/2019 DK Roskilde – Roskilde Festival
12/07/2019 FO Klaksvig – G! Festival
19/07/2019 NL Eindhoven – Dynamo Metal Meeting
 
- Hell Over Europe III -
ABORTED & ENTOMBED A.D.
Special guest: BAEST
18/10/2019 UK London - The Dome
19/10/2019 DE Paderborn - Metal Inferno Festival
20/10/2019 DE Leipzig - Taubchentall
21/10/2019 CZ Prague - Futurum
22/10/2019 SK Bratislava - Randal club
23/10/2019 PL Warschau - Proxima
24/10/2019 LT Vilnius - Kablys
25/10/2019 LV Riga - Melna Piektdiena
26/10/2019 EE Talinn - Tapper
27/10/2019 FI Helsinki - On The Rocks
29/10/2019 SE Stockholm - Slykhust
30/10/2019 SE Gothenburg - Pustervik
31/10/2019 NO Oslo - Jon Dee
01/11/2019 DK Copenhagen - Vega
02/11/2019 DE Kassel - Goldgrube
03/11/2019 DE Mannheim - MS Complex
04/11/2019 IT Milano - Legend club
06/11/2019 ES Murcia - Garaje
07/11/2019 ES Malaga - Paris15
09/11/2019 ES Bilbao - Stage Live
10/11/2019 FR Toulouse - Metronum
11/11/2019 FR Niort - Camji
12/11/2019 FR Rennes - Ubu
13/11/2019 FR Savigny Le Temple - L'Empreinte
14/11/2019 BE Antwerp - Zappa
15/11/2019 NL Haarlem - Patronaat
16/11/2019 NL Sittard - Volt
17/11/2019 DE Hamburg – Kulturpalast
Booking EU
Booking DK
BAEST are:
Simon Olsen - vocals
Svend Karlsson - guitar
Lasse Revsbech - guitar
Mattias Melchiorsen - bass
Sebastian Abildsten - drums