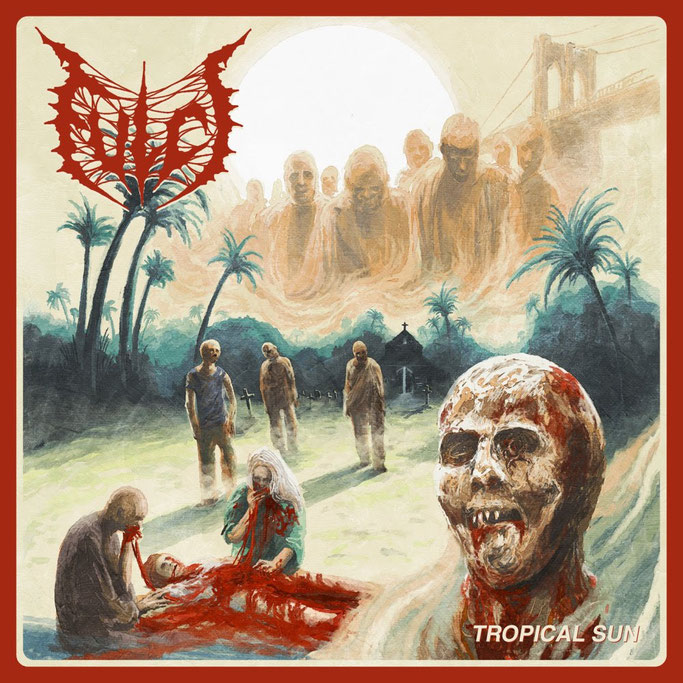 Time To Kill Records is preparing to unveil the butchering "Tropical Sun" LP from Italian death metallers Fulci.
"Tropical Sun" will be released on 31st May 2019
via Time To KIll Records.
The effort is a concept album based on the cult movie "Zombi 2" (1979), one of the masterpieces of legendary director Lucio Fulci.
The film tells the story of a Caribbean island cursed by voodoo, whose dead residents rise as zombies to attack the living.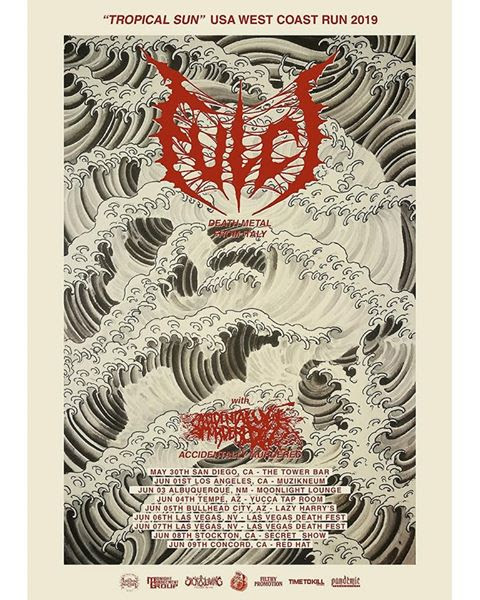 Fulci are now touring the US West Coast. See the confirmed dates below:

MAY 30TH SAN DIEGO,CA – THE TOWER BAR
JUN 01ST LOS ANGELES, CA – MUZIKNEUM
JUN 03 ALBUQUERQUE, NM – MOONLIGHT LOUNGE
JUN 04TH TEMPE, AZ – YUCCA TAP ROOM
JUN 05TH BULLHEAD CITY, AZ . LAZY HARRY'S
JUN 06TH LAS VEGAS, NV – LAS VEGAS DEATH FEST
JUN07TH LAS VEGAS, NV – LAS VEGAS DEATH FEST
JUN 08TH STOCKTON, CA – SECRET SHOW
JUN 09TH CONCORD, CA – RED HAT


A couple of weeks ago Fulci premiered the album's title track via Toilet Ov Hell, while the single "Eye Full of Maggots" was premiered at Decibel magazine's website!

"Tropical Sun" tracklist:
01. Voodoo Gore Ritual (instrumental)
02. Tropical Sun
03. Apocalypse Zombie
04. Splatter Fatality
05. Matul Tribal Cult
06. Legion Of The Resurrected
07. Palms By The Cemetery
08. Witch Doctor (instrumental)
09. Genetic Zombification
10. Eye Full Of Maggots
11. Church Of The Undead
12. Blue Inferno
13. Immortality Virus (instrumental)
14. March Of The Living Dead (instrumental)

Fulci fuse old school death metal riffs, groovy slams and horror samples for a malicious medley of controlled chaos that wakes the dead! A non-stop aural assault for fans of Skinless, Dying Fetus, Mortician, Suffocation, Obituary and Devourment.

Fulci line-up:
Dome - Guitar, Synth
Fiore - Vocals
Klem - Bass

Discography:
- Incubus in the Surgery Room / City of the Living Dead EP (2014)
- Opening the Hell Gates (2015)
- Tropical Sun (2019)

Fulci
Facebook
Instagram

Time To Kill Records
Facebook
Website