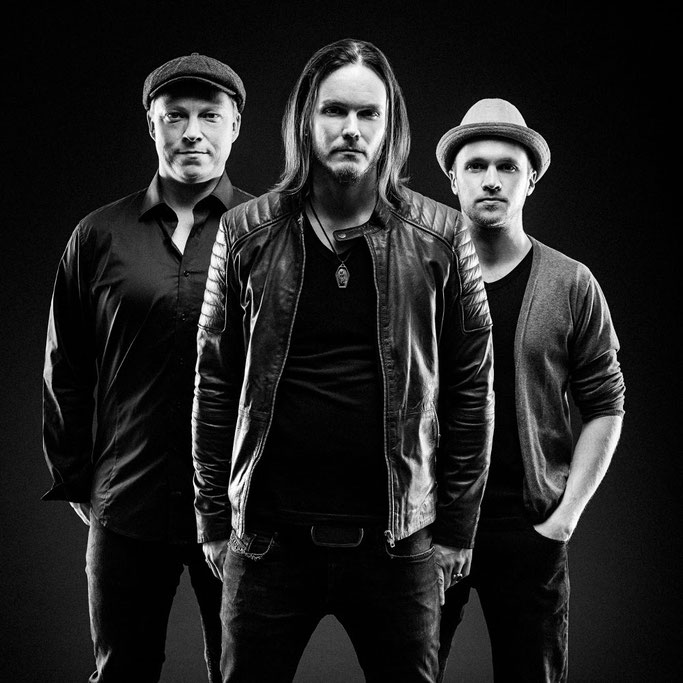 Blindberry Ghost is a new Finnish rock band. The band was founded in 2018 and this power trio shed it's skin and transferred their organic sound into rock music. The guys have been playing together since late 2012 as a roots music group with a different name. The band is well known for its high-energetic live performances and huge trio sound.

Blindberry Ghost has released two singles "Endless Nights" and "The Siren" in 2019 and the debut album will be released on Friday May 31st. The debut album was recorded in the deep forests of Finland at RPS Studios by Reijo Pelkonen and the album was mixed and co-produced with legendary Hannu Leiden. The wizard of mastering, Svante Forsbäck gave his signature touch for the album.

BBG is more than exited to release their first album and looking forward to head to the stages.

The album is available on CD & most popular digital streaming services.

Listen the album:
Spotify
Deezer
Apple
Amazon
Tidal
Follow the journey on Facebook and Instagram.
"Endless Nights"
Blindberry Ghost:
Oskar Nieminen (vocals & guitar)
Osku Isosaari (bass & backing vocals)
Jyrki Iivanainen (drums & backing vocals)

Recorded at the RPS Studios, Finland by Reijo Pelkonen
Mixed & co-produced by Hannu Leiden
Mastered by Svante Forsbäck, Chartmakers

All songs composed and arranged by Blindberry Ghost.
All lyrics by Oskar Nieminen.