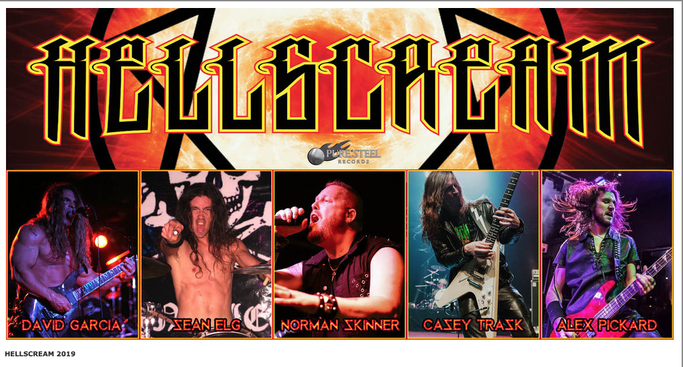 The release date of the of the new album "Hate Machine" by the US-Metal Band HELLSCREAM on CD is July 26th, 2019.
The pre-order phase will start on July 12th, 2019 in PURE STEEL RECORDS shop.

I scream... you scream... we all scream for HELLSCREAM!!! HELLSCREAM are ready to deliver metal with real power. Singer Norman Skinner, known as the dynamic frontman for such bands as IMAGIKA, NIVIANE, SKINNER combined with guitarist David "Conan" Garcia (CAGE, THE THREE TREMORS) release their 2nd full length album "Hate Machine" for fans of true heavy metal. Exciting US Power Metal in the vein of CAGE, ASKA and ICED EARTH. HELLSCREAM are the Metal scream that never runs out of air.