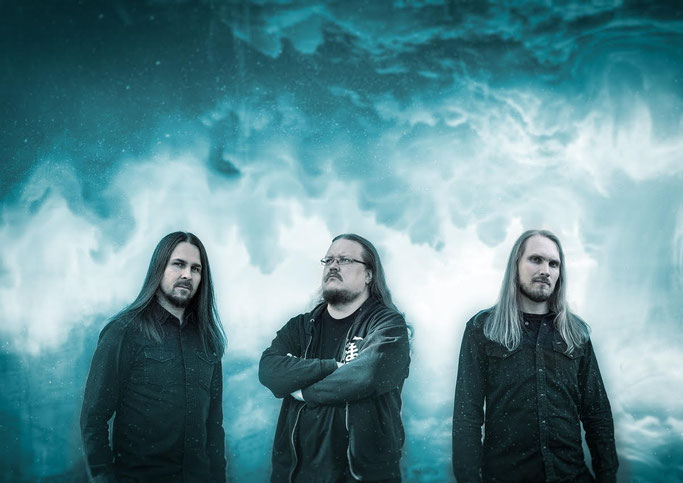 Promo pic by Sakke Paavola & A. Aho
Finnish atmospheric metal band Alase released a second single Riisuttu from their long-awaited debut album Vastaus which is set to be released on June 7th 2019 via Inverse Records.
Guitarist/composer Janne Lunnas comments:
"Riisuttu is the most versatile song we have done so far. It combines influences from progressive metal to post rock and alternative metal/rock. This song presents well the new musical directions we have started to take in our music and it is very fun to play live.
 
Everyone in the band are extremely happy about the music video that was made by Kaira Films (Vesa Ranta & Aapo Lahtela). We wanted to have a stylish video full of atmosphere and they delivered it perfectly! It was great to see how well body painting theme worked out with our music!"
 
Listen to 'Riisuttu' single on:
Youtube
Spotify
Deezer
Tidal
Apple Music


Vastaus album has been mixed and mastered by Ari-Pekka Repo and vocals on the album are mixed and produced by Markus Hirvonen. Music on the album is produced by Janne Lunnas. All Alase lyrics are written by Anni Aho. All the graphics and trailer video related to the album and digital singles are made by Sakke Paavola.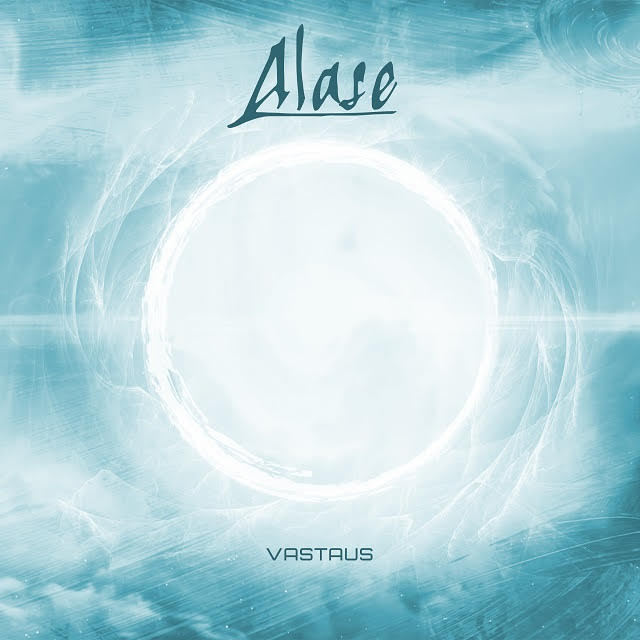 Album cover art by Sakke Paavola
Track list:
CD1:
1. Vastaus
2. Näkyvä
3. Binary Stars
4. Osa minua
5. Vaienneet
6. Vapaaksi merkitty
7. Riisuttu
8. Haukka
 
CD2: (Bonus CD):
1. Vielä
2. On jatkettava
3. Kidukset
4. Utopian hellimät
5. Erehdykseni
6. Sanaton syytös
Line-up on Vastaus album:
Janne Lunnas: Guitars and composition
Mikko Häkälä: Guitars and composition
Ari Miettinen: Bass
Toni Paananen: Drums
 
Vocalists on Vastaus album:
Markus Hirvonen (Noumena): Vastaus, Näkyvä & Riisuttu
Ville Nisunen (Vini): Binary Stars
Jani Ala-Hukkala (Callisto): Osa minua
Eemeli Bodde (Mors Subita): Screaming vocals on Vapaaksi merkitty
Sami Honkonen (Embreach): Clean vocals on Vapaaksi merkitty
Janne Lunnas: Choir/ambient vocals on Vastaus, Vaienneet & Haukka + screams on Näkyvä & Osa minua
 
Bonus CD vocalists:
Vielä - Vocals: Markus Hirvonen
On jatkettava - Growls: Ari Nieminen (Whorion, Dauntless and Hanging Garden), Clean vocals: Ville Saloranta, Screams: Janne Lunnas
Kidukset – Vocals: Mikko Kotamäki (Swallow The Sun), Backing vocals: Markus Hirvonen
Utopian hellimät – Vocals: Markus Hirvonen
Erehdykseni – Clean vocals: Juha Simola (Owler), Screams: Jouni Koskela (Clock Paradox & Abysmalia)
Sanaton syytös – Vocals: Marko Eskola (Crystalic), Growls: Jukka Marjoniemi
 
Links:
http://www.alaseband.com
https://www.facebook.com/alaseband
https://www.instagram.com/alaseband
https://www.youtube.com/alaseband
https://spoti.fi/2YYPrkj
https://alase.bandcamp.com
Alase - "Riisuttu" Official Video