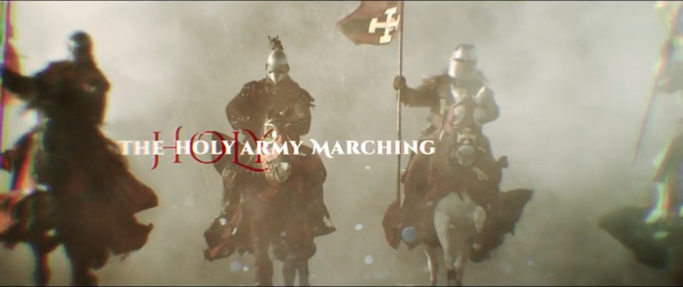 The new Cremisi single "In the Name of the Lord" is now available on Volcano Records & Promotion's YouTube channel.
The song is extracted from the debut album of the band entitled "Dawn of a New Era", soon to be released in both physical and digital versions on all major streaming platforms and online shopping as Spotify, iTunes and Amazon Music.

"In the Name of the Lord" is a beautiful song with sixteenth-century sounds, inspired by the crusades fought between the fifteenth and sixteenth centuries and accompanied by an interesting lyric video in which sculptures, great architectural works, war scenes, templars and fortresses alternate. Everything is enriched by an epic and engaging instrumental arrangement, not to be missed.
Genre: Symphonic Metal, Epic Metal
Similar artists: Symphony X, Wintersun, Sabaton

For more information:
www.volcanopromotion.com
www.facebook.com/volcanopromotion
https://www.facebook.com/cremisiband16/
Cremisi - "In the Name of the Lord" Official Lyric Video