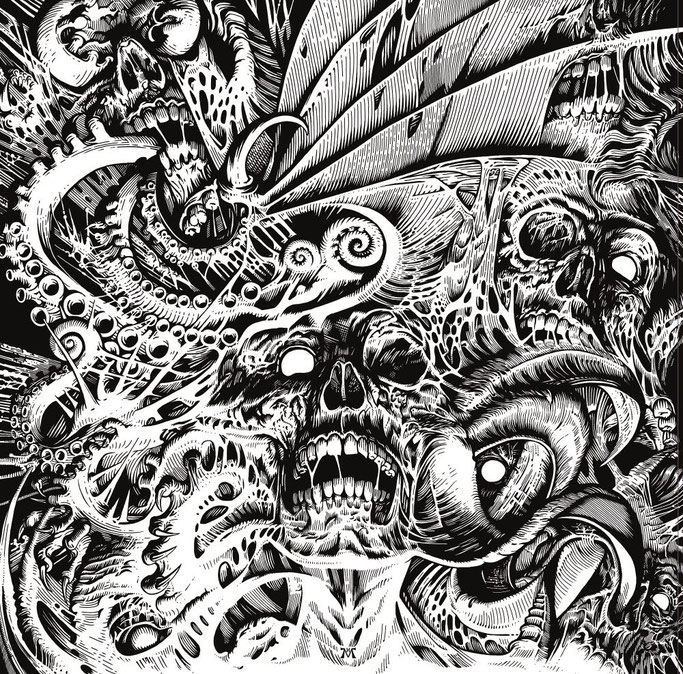 Dutch death metallers Entrapment Premiere their new and final album "Imminent Violent Death" in its entirety via the official media partners listed below.


Deaf Forever (DE)

Power of Metal (DK)

Friedhof (ES)

Kaoos Zine (FI)

Rock Hard (GR)

"Imminent Violent Death" is officially out on 11th May 2019 via Dawnbreed Records.
Now with their fourth album, Entrapment have further honed their craft - a deadly combination of relentless death metal mixed with melancholic and dark melodies. This truly is a real feast for the old school death metal sound maniacs!
The artwork for "Imminent Violent Death" was once again conceptualized and designed by Marald van Haasteren (High on Fire, Wolfbrigade, Baroness, Victims).


"Imminent Violent Death" tracklist:
01. Mortality Unleashed

02. Incantation of the Grotesque

03. Sanctifying Putrescent

04. Malicious Predominance

05. Sacrilegious Congregation

06. Imminent Violent Death

07. Morbid Habitation

08. Process of Dehumanization

Recorded and mixed by Fredde at Dirtybird Studios, Hoogeveen 2018
Mastered at Enormous Door Mastering, Texas
Entrapment Started off as a one man project lead by multi-instrumentalist Michel Jonker in 2010, but with a full live line-up the band played shows and shared the stage with acts such as Obituary, Sadistic Intent, Sonne Adam, Coffins, Asphyx and Master over the years.
Entrapment  will cease to be an active project after the release of "Imminent Violent Death".
The band's final show taken place at Graveland Open Air on 11th May 2019.