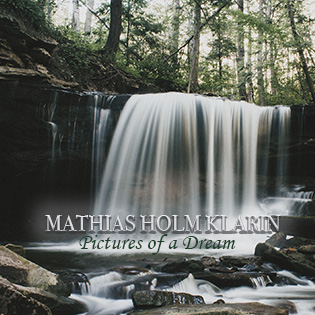 Mathias first album released on CD in 1996 and long ago sold out now reissued in digital formats.

1. Please describe your debut album musically and conceptually:

It's a neoclassical instrumental album with 16 songs. This was my first album release, released 1996 in Japan and 1997 in Europe. It has songs written through the years 1988 – 1996. The first song I wrote for the album was "Tickle a Mosquito" and the last song was "Day Of Silence". The album is recorded in my home studio using a 8 channel ¼" Fostex Model A-80 recorder.

2. If you had to choose one artist (I know this is hard) but if we had to say "recommended for fans of XXXX" who would that be?

 Vinnie Moore, his early years.

3. How does this one differ from your later recordings?

 I think the biggest different are the sound of the drums and guitar.

4. What was the goal with making this album?

I remember when I decided to release the album. I had 16 songs and thought about the meaning of writing and recording music when nobody could listen to the songs. My thought was, release an album and continuing write new songs or stop writing. You know the answer.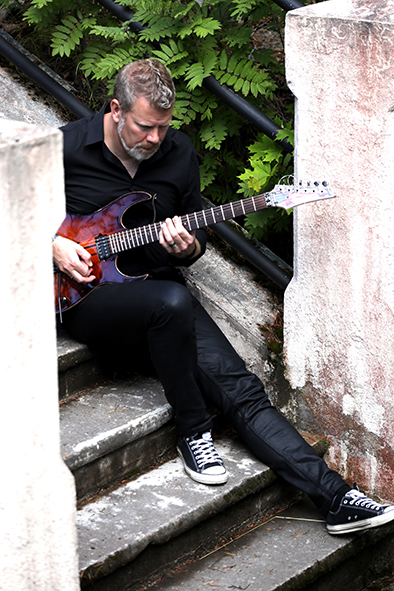 5. Any specific influences towards the music ?

I got lots of influences, but my biggest influences at that time and what you probably can hear in the music is, Vinnie Moore, Tony Macalpine, Joe Satriani, Mike Oldfield, Yngwie Malmsteen and Al Di Meola.

6. How long did it take to make this album?

The songs are written between the years 1988-1996 but it took only about a year to record the songs for the album.

7. What has the different musicians contributed to the result?

Without Mats Eriksson-Wigg there wouldn't have been an album. Mats inspired me a lot when we were rehearsing. I remember I was in a flow and wrote one new song every week until each rehears. It was so fun listen to the song with him and then rehears it. Thomas Bäckman wrote and played the outstanding bass melody on the title song which really gave me good vibes.

9. Please if possible say something special about each song:

It's a lot of songs… well…. I think "Voyage" is a great opening song for the album, a positive nice song.

"Call It Alive" is very fun playing on an acoustic guitar, the chords are really interesting and melodic.

"Sea Of Mirrors" is a good name for the song, fine and sweet and maybe I should rerecord it with new better classic strings.

"The Tables Of Testimony", the title was found in a book, don't remember what book but I liked the sound of the words together.

"Tickle A Mosquito", a neoclassic song which I wrote when I was about 18 years old, my first song for the album.

"Change Of Pace", a quite strange song with great melodies and slide guitars doing the nice melodies.

"Pictures Of A Dream", the title song, I really like the feeling in it.

"High Trees" a blues/rock song.

"Irresistible Grass", I remember when I found out the title and thought the double meaning of it was fun. I love to laying in the grass watching the sky.

"Acoustic Mind", I remember it was hard recording it because I did it without "klick". The bass is cool in it.

"Hepatica", a beautiful song with great playing and great ideas I think.

"Day Of Silence", with influences from Al Di Meola and if I remember right, Dream Theater.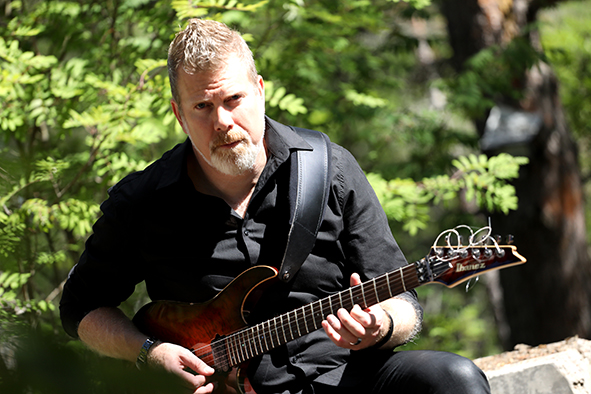 10. Musicians on the release:

I play all the guitars, bass on ten of the songs, and all keyboard programming.
Mats Eriksson-Wigg – Drums
Thomas Bäckman – Bass on six of the songs.

11. Production and recording credits:

I recorded everything by myself in my home studio. I also photographed the waterfall that is on the front. It is a waterfall in Ljungdalen which is close to the Swedish mountains. I also made the album cover myself.
Mixed by Uffe Pettersson in "Ljusnestudion"


Mathias Holm Klarin Official Website


Mathias Holm Klarin - Dream Catch Album Sampler