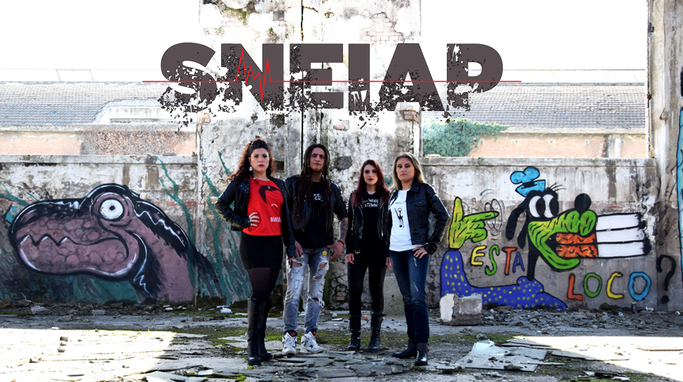 The Snei Ap band  from Emilia enters the recording studio again to give life to the continuation of the EP "(In)sane Minds" now released a year and a half ago.
This second album, containing 10 tracks, will be released in the autumn of this year.
Always produced by Luca Pretorius of Kaboom Studio in Reggio Emilia.
The title? Is a whole program ... The album will be called in fact "Escape!" and will be worthy successor to the madness that we now know of the band.
To stay up to date:
Official Website
Facebook
 
Waiting for a new single, we listen again to "I love you when I'm drunk".