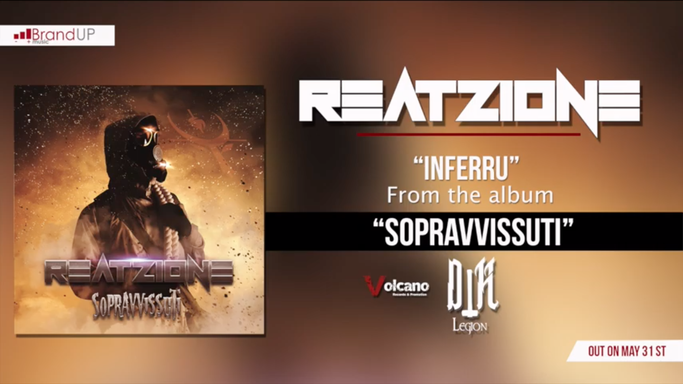 The new single by Reatzione entitled "Inferru", taken from the band's new album, is now available.
"Survivors" soon to be released under the joint brand Dark Hammer Legion / Volcano Records.

A concentrate of pure adrenaline, made of aggressive and pressing riffs alternating with overwhelming breakdowns,
tight grooves and scratching and extremely guttural singing. An energetic and decisive song, with a sound
and no middle ground. The track also presents references to tribal music, an element that
is now clearly part of the trademark of the Sassari metal band.
Not suitable for the faint of heart. Extremely suitable for lovers of real metal.

Genere: Metal, Groove Core
Artisti simili: Sepultura, Korn, Hatebreed

Per maggiori informazioni
Volcano Website
Volcano on Facebook
Dark Hammer Legion on Facebook
Reatzione on Facebook
Reatzione - "Inferru" Official Audio