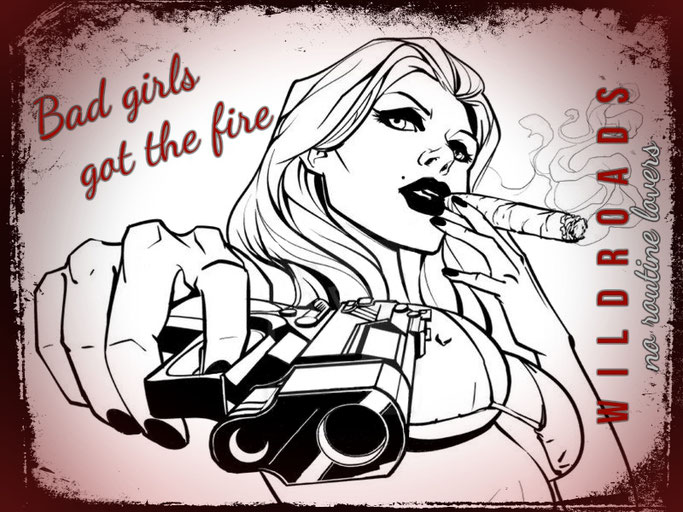 The new Wildroads single "Bad Girls Got The Fire", taken from the album "No Routine Lovers", is now available.
Soon to be released for Volcano Records & Promotion in digital version, on all the main streaming and online shopping platforms.

"Bad Girls Got The Fire" is a song of unequivocal hard rock matrix, with hard 'n' heavy shades and a with a tendency to heavy metal traits. An energetic mix of old-school genres, skillfully combined and brought to life.
ahead with pride by this young band with strong ties to the tradition but with a mentality and with a decidedly current attitude. In line with these premises, the two guitar solos at Iron Maiden arrive just at the right time, definitively closing the circle after about three minutes of pure energy and healthy rock 'n' roll spirit. All you have to do is listen to them and wait for their next releases.
Genre: Hard Rock
Similar artists: Skid Row, Slash, Airbourne

For more information:
www.volcanopromotion.com
www.facebook.com/volcanopromotion
https://www.facebook.com/Wildroads/
Wildroads - "Bad Girls Got The Fire" Official Audio